From gay rights activists to G20 protesters, people have come together in Allan Gardens to enjoy the greenspace, celebrate their communities, and advocate for their causes.
"Allan Gardens is a brilliant microcosm of everything that's best about Toronto, right at the heart of the city," said Rina Fraticelli, director of Strategic Initiatives, at TMU's Office of Social Innovation. "We were struck by how much there was to know about this one large city block, how much living and how much community, and about the range of groups that gathered here, decade after decade, to make their voices heard and to speak out for social justice."
In partnership with community groups, the Office of Social Innovation, under the Imagine the Park program, organized a special event to celebrate Allan Gardens' rich history and its continued impact on the city. The People, Power & the Park exhibit and four-day festival held last fall reflected on Allan Gardens as a gathering place for various communities and groups.
The event featured live music and poetry readings, including a performance from Juno Award-winning dub poet Lillian Allen, walking tours led by local historians, and a series of archival exhibits and installations created in collaboration with TMU students, staff, and community organizations.
"From the opening ceremony to the evenings of music, it was incredible to see a wide range of community members come together in this historical park to celebrate. It was a type of  community joy we've been missing for the past two years, and I hope to see more events like this developed at Allan Gardens through Imagine the Park and our partners," said Melanie Panitch, executive director, Office of Social Innovation.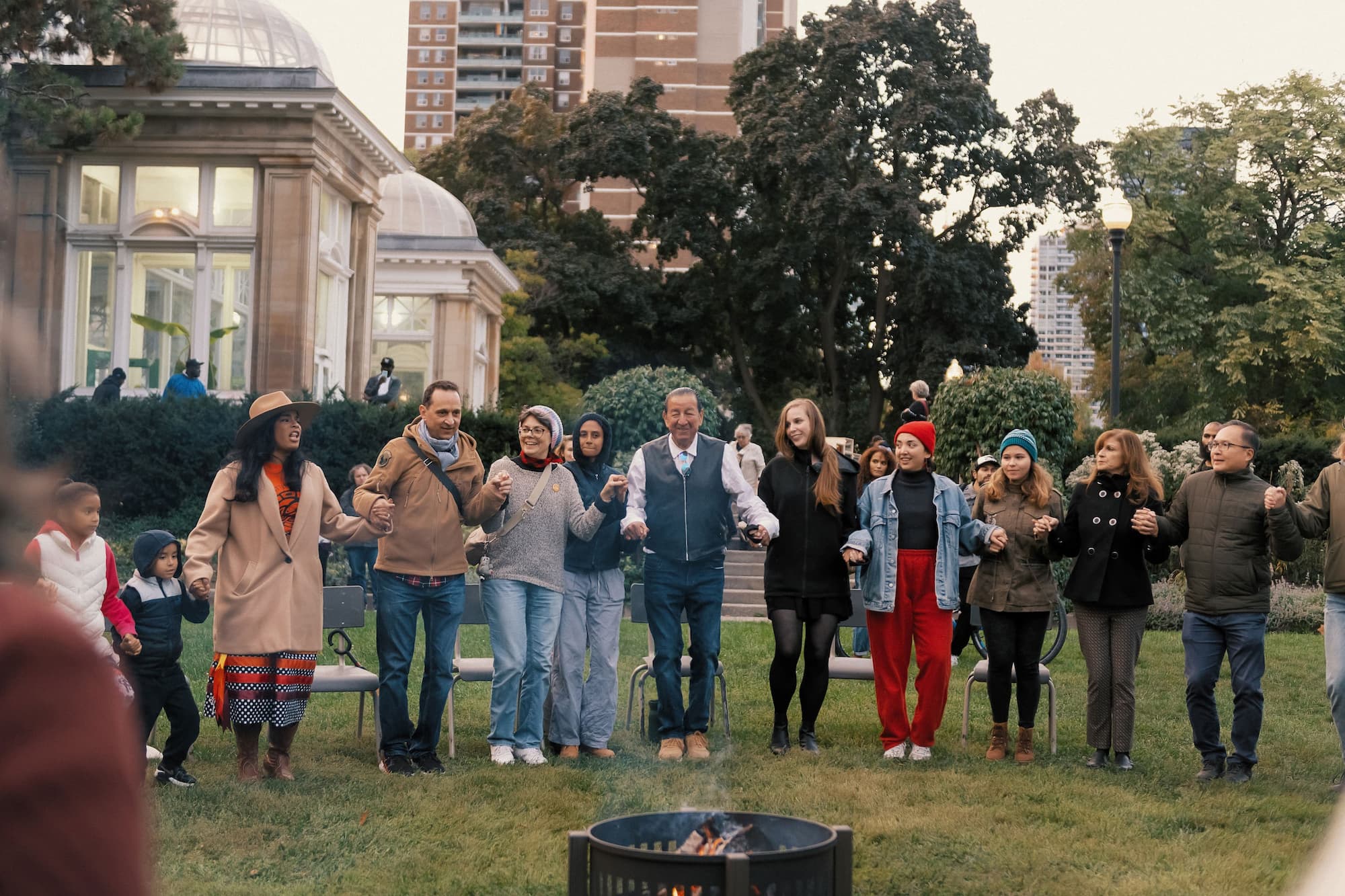 The four-day festival featured live music and poetry readings.