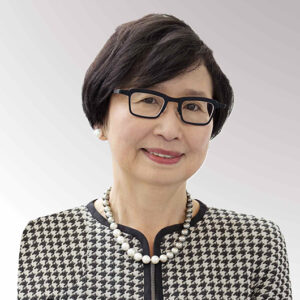 In 2021, the Lincoln Alexander School of Law received two substantial donations to advance initiatives in racial justice. University Chancellor Janice Fukakusa donated $1 million to help launch the Racial Justice Initiative, and Ed Sonshine, founder and non-executive chair of RioCan, and his wife, Fran, gifted the law school an additional $1 million to establish the Edward Sonshine Chair in Race and the Law.
The Belbeck-Fukakusa Family Foundation contribution will be recognized through the Chancellor Janice Fukakusa Racial Justice Scholar-in-Residence. It enables the law school to attract and nurture leading scholars in critical race theory, conduct research and share that knowledge widely through lectures, conferences and judicial training for students and practitioners.
In the coming years, the Racial Justice Initiative will weave racial justice throughout the school's curriculum, develop a racial justice legal clinic and a program of funded internships, mentoring and experiential learning opportunities for students.
The Sonshines' gift will help to recruit a leading scholar whose work will inform the direction of the Racial Justice Initiative, strengthening it through research and talent development, and convening a diverse range of voices to engage the public in conversations about racism in all its forms.
The Edward Sonshine Chair in Race and the Law will ensure that the legal education of students includes a critical understanding of the historic and current role of the law in both promoting and perpetuating various forms of discrimination, including antisemitism, Islamophobia and the systemic oppression of Indigenous, Asian, Black and other racialized people. In this way, they will be equipped to shape a more equitable justice system.