The Image Centre celebrates its 10th anniversary this year. Formerly the Ryerson Image Centre, the Toronto institution is world-renowned for its groundbreaking photography exhibitions, robust research program and photography collection of nearly 375,000 objects spanning the medium's history. Paul Roth, director of The Image Centre since fall 2013, gives us a snapshot of the centre's impact and future.
What impact has The Image Centre had on the City of Toronto?
The centre has helped consolidate Toronto's position as an important place for the study of photography. Everyone is a photographer now, and we learn from photographs all the time, because we all have cameras and the internet in our phones and connect to one another through our images. 
Photography has been used for reportage, documentation, identification, advertising, artistic expression and on and on—countless uses. So I think that study of this medium is critically important. Over the last 10 years, Toronto has become one of very few cities with a world-class photography centre.
What can you tell us about the new name?
As we neared our 10-year anniversary, the university was in the process of changing its name, and we saw that as an opportunity to enter our next chapter with a renewed commitment to our mission, which is to explore the diverse uses and meanings of the photographic image in society. 
Our new name reflects this: the word "image" is key, as the unfolding history of photography includes still images in analogue and digital, and moving images too. And we wanted to emphasize our status as a "centre:" not only a museum with a collection, or a gallery with exhibitions, but at the heart of it all, a centre for new and cutting-edge research about the cultural impacts of this incredible medium, an integral mode of communication and expression all over the world.
Fast facts
What do you photograph? I joke that my phone is really just a camera for photographing my dog, Oona.
Favourite camera? 30 years ago, I was using a twin-lens Mamiya C-330, but now it's just my iPhone, which has an incredible camera.
Book you're reading? Tune In: The Beatles – All These Years: Volume One by Mark Lewisohn.ll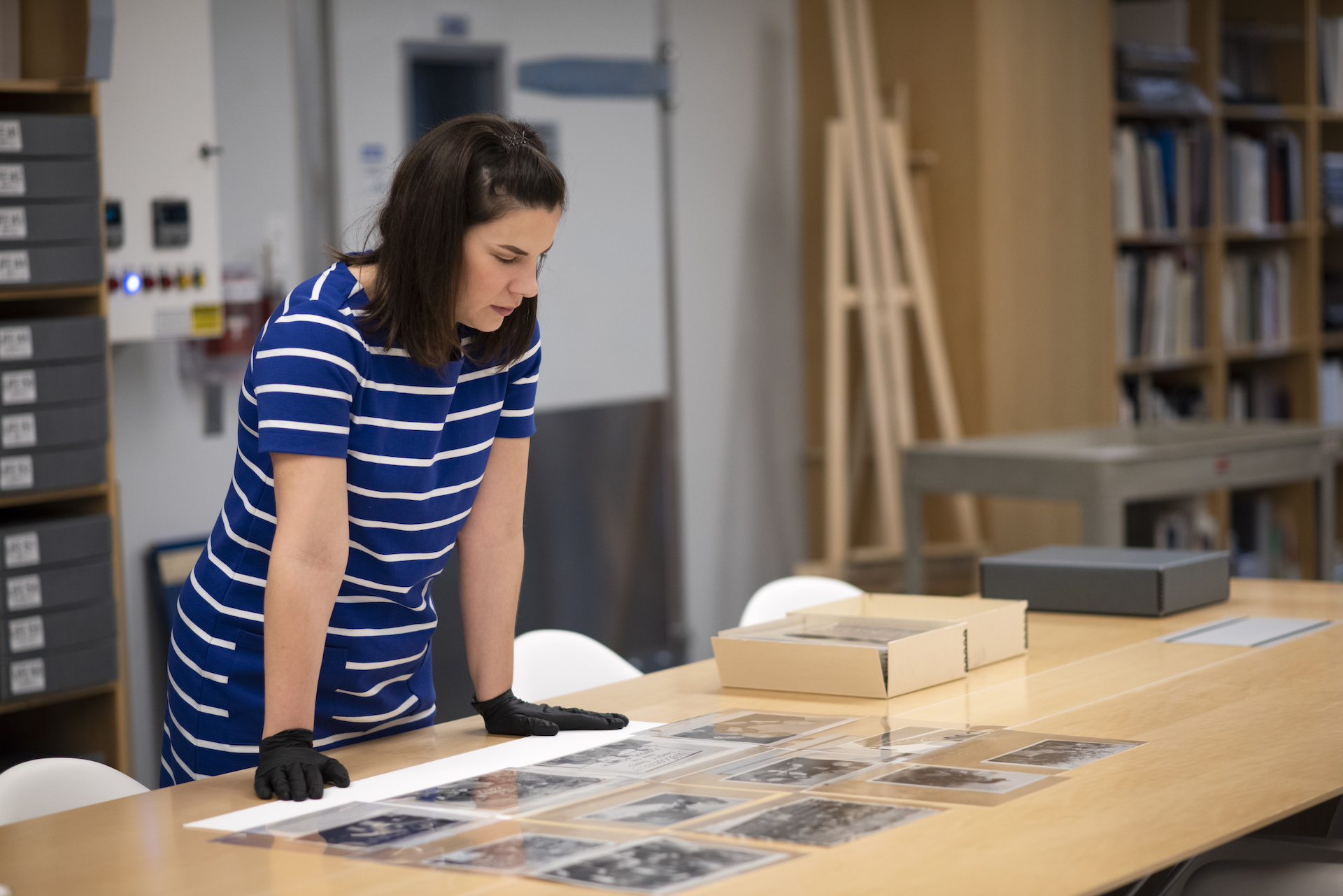 Carla Jean Stokes, 2019 Elaine Ling Fellow. Photograph by Rachel Verbin, Peter Higdon Research Centre, The Image Centre