Last summer, second-year law student Hania Jahangir spent 14 weeks working at the Community Justice Collective (CJC) as part of the Summer Experience Projects initiative at the Lincoln Alexander School of Law. 
At the CJC, a nonprofit providing legal services to social justice movements across the GTA, Jahangir supported people who had been arrested for protesting against encampment evictions from Trinity Bellwoods, Lamport Stadium and other sites.
Her experience was made possible thanks to a generous donation from Pascal Siakam and his non-profit organization the PS43 Foundation. The support of the Toronto Raptors star allowed 12 law students to gain meaningful and paid work experiences with several organizations working towards positive social change.
"This work is extremely meaningful, but unfortunately it's not always feasible for us because of lack of funding," said Jahangir. "Without this generous gift, it wouldn't have been possible for one student from the Lincoln Alexander School of Law, let alone four, to devote their entire summer working at the CJC."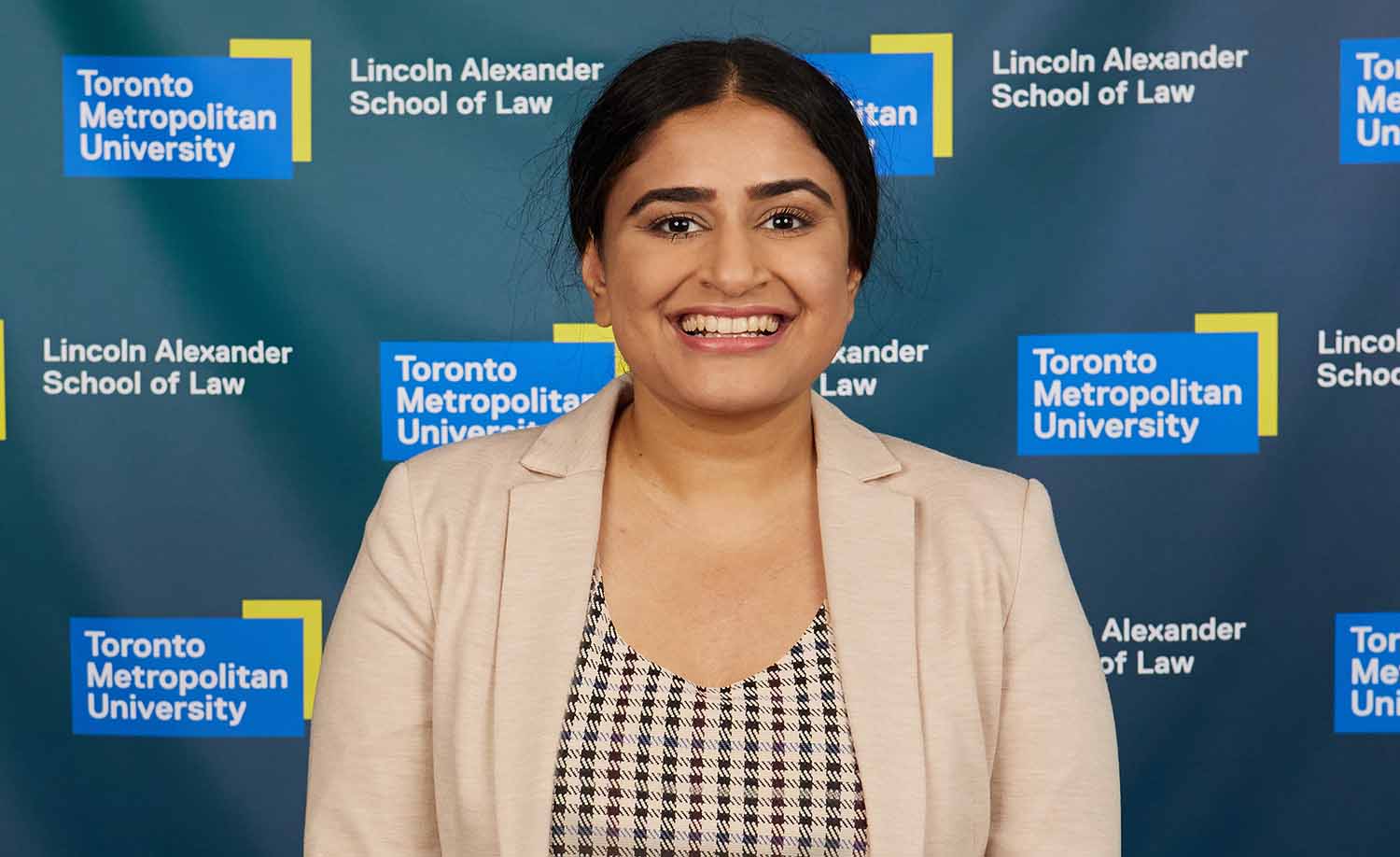 Second-year law student Hania Jahangir was grateful to Pascal Siakam for his donation to the Lincoln Alexander School of Law.