When COVID-19 hit, 20 staff and student volunteers stepped up to ensure 7,700 diplomas were safely sealed and delivered to spring 2020 graduates.
Students may not know just how much care and attention to detail is needed to print and review the diplomas that represent their earned degrees.
"It's not just a piece of paper," says Registrar Charmaine Hack.
From the technicians that clean specialized printers, to the experts that buy the highest quality stock of paper, to the many sets of eyes that check spelling and alignment thousands of times, the goal is to have the perfect diploma for every student. And it's all done on campus.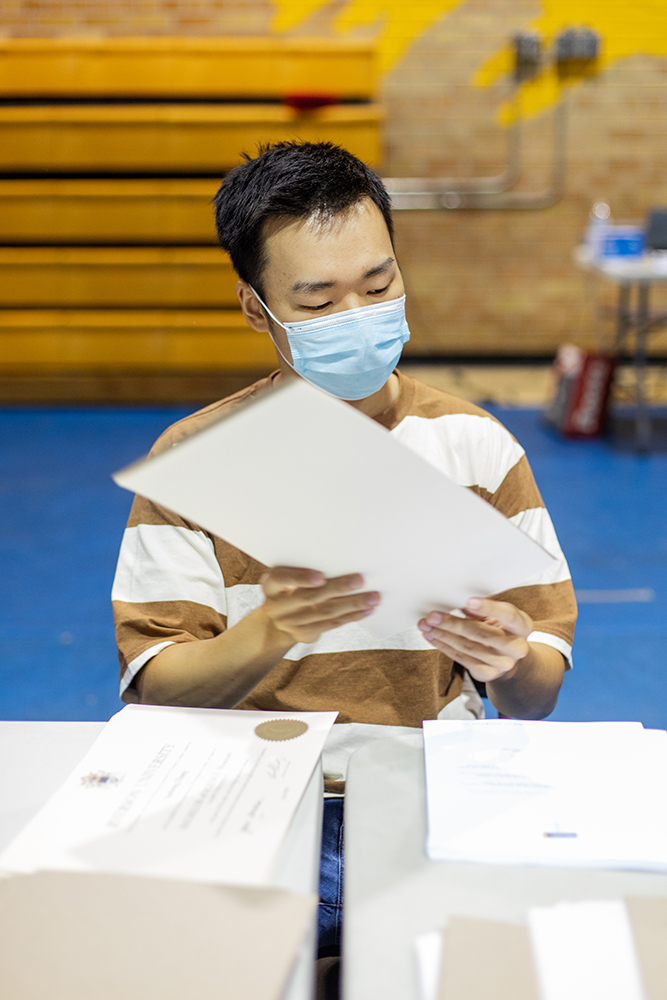 Photograph by Alia Youssef, Documentary Media '20
With COVID-19, the logistical challenges became even greater. With the help of 20 student and staff volunteers during the week of July 13, however, Ryerson pulled off printing, packaging and sending by courier 7,700 diplomas for June 2020 graduates.
After working with Environmental Health and Safety to minimize risks for volunteers, the Curriculum Advising & Grad Audit team in the Registrar's Office enlisted the help of Duplicating and Printing Services to print as well as Shipping and Receiving to courier the thousands of award documents for this year's graduating students.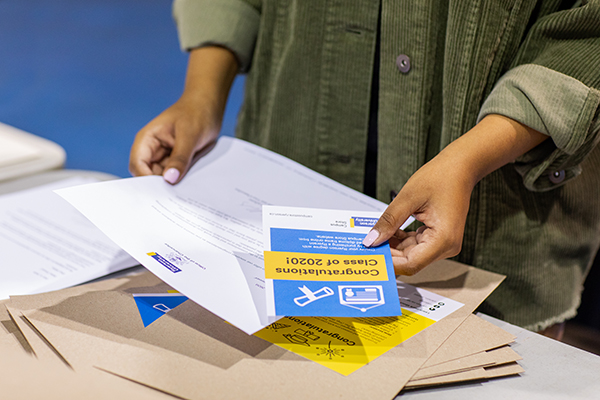 Photograph by Alia Youssef, Documentary Media '20