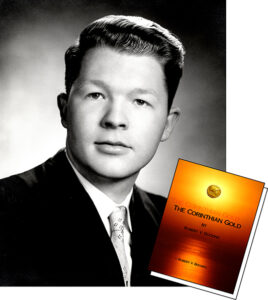 Robert V. Bocking, Photographic Arts '58
"Some highlights: manager of a photo finishing plant, official photographer for the Toronto Board of Education, coordinator of the film program at Conestoga College, coordinator and curriculum developer for the Film & Television Production Program in Toronto. I incorporated Robert Bocking Productions Ltd. and produced films for the National Geographic Society and television series in Canada. I began oil painting in retirement and most recently authored my first book, The Corinthian Gold, photographed in Greece."
Joan (Jarvis) Colbourn, Fashion '53
Joan noticed herself in the last issue of the magazine in the photo of the Tuck Shop. "The photo was taken during the 1952-53 school year. I was at the university that year and am now 87 years old. I met my husband there that fateful year. Thanks for the memory!"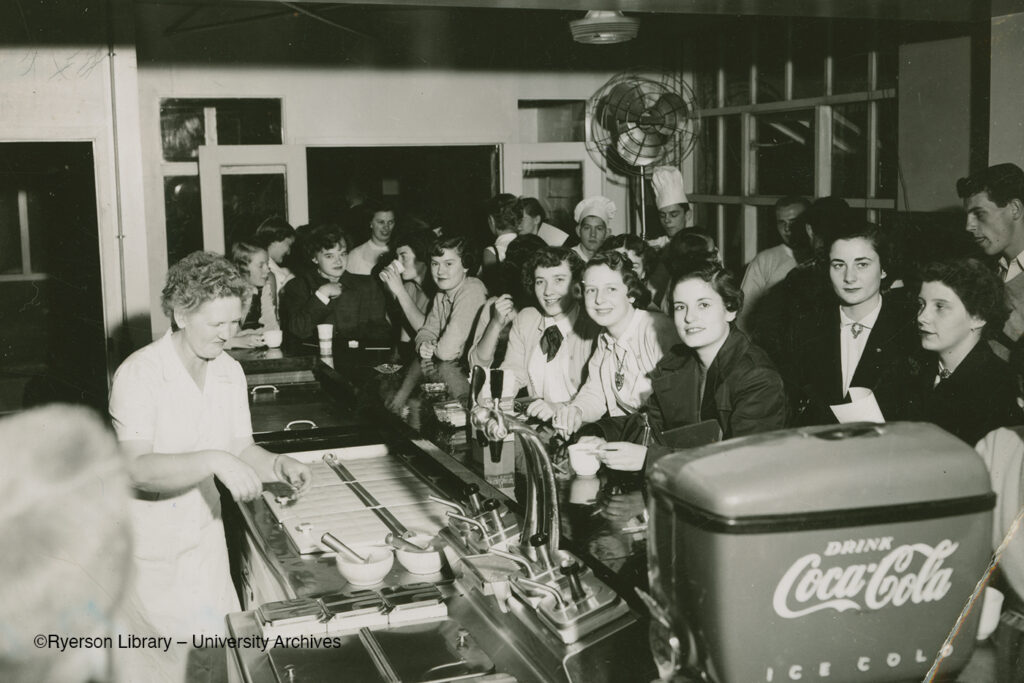 Joan (Jarvis) Colbourn was pictured in this photo of the Tuck Shop taken between 1952-53.
Douglas Lavery, Electronic Technology '58
"I worked for Bell Telephone for six years and completed my bachelor of science at Concordia University. I later worked for Sir Sandford Fleming College for 33 years and completed my master's of science in computer science at the University of Glasgow."
Paul Tichinoff, Chemistry '55
"I joined Imperial Oil in Sarnia, Ont., where I progressed from technical advisor to production manager over 20 years. I joined Syncrude Can. Ltd as startup manager of the oil sand facility, which led to a career change as director of human resources. Upon retirement, a 14-year employment with the Alberta government followed as hearing chairman for the Worker's Compensation Appeal Tribunal and the Municipal Government Board. Retirement now involves golf, bowling, exercise, and most importantly, family life." Paul can be reached at paul.tichinoff@gmail.com.
Caryl Hamilton, Secretarial Science '63
"I've travelled to Italy, France, Croatia and Slovenia. I am a member of Oakville Historical Society. I have volunteered with the Rogers Cup tennis tournament and the Toronto Jazz Festival."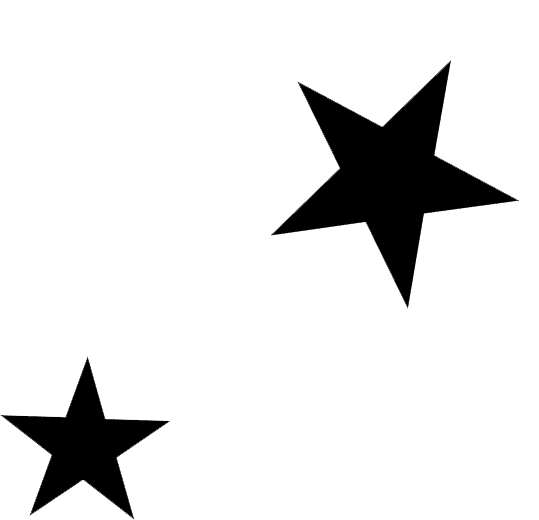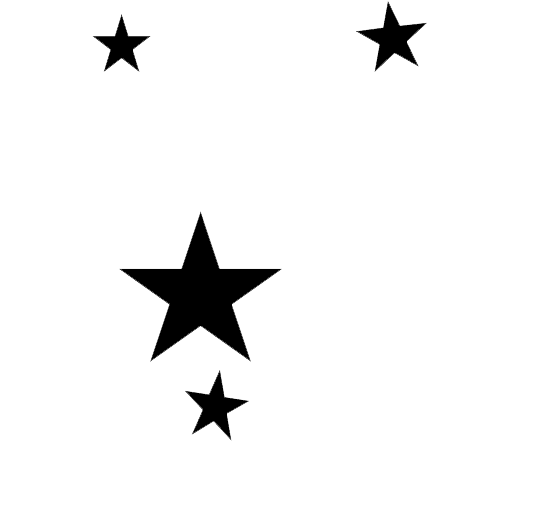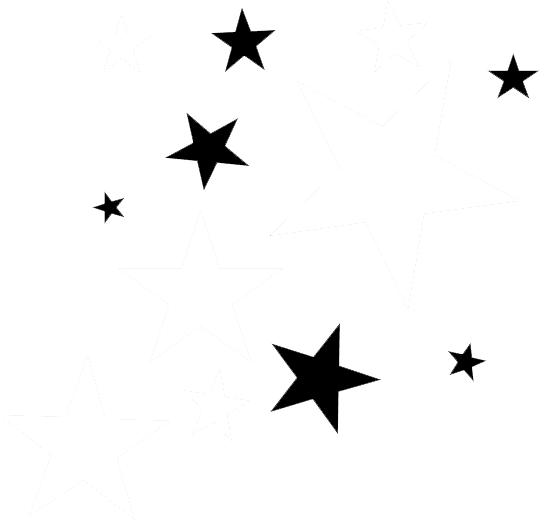 The TMU Library invites you to submit images to the COVID-19 digital archive. Visit the Library's website.
Skip Letheren, Furniture and Interior Design '61
An environmental activist whose focus is the Great Lakes, Skip recently authored a book called The Great Lakes: A Time of Reckoning, available online at bluebayfield.ca. 
Marilyn Mottola Madigan, Fashion '69
"Retired, I now live on beautiful Vancouver Island, enjoying life and grateful to be close to my grandkids."
Robert F. Thom, Mechanical Technology '64
"After graduation, I was hired by GM in St. Catharines to assist with the impending impact of the original Auto Pact in 1967. I retired in 2000. Married 52 years to my wife, Deanna, a teacher, we have a son and daughter, and five grandkids. We still live in and enjoy the Niagara area."
George Brown, Urban and Regional Planning '75
"I'm currently enjoying retirement in the White Mountains, working seasonally for AMC and volunteering on trails projects."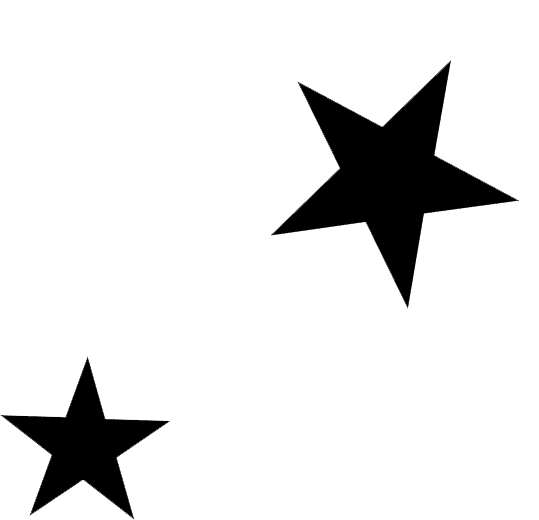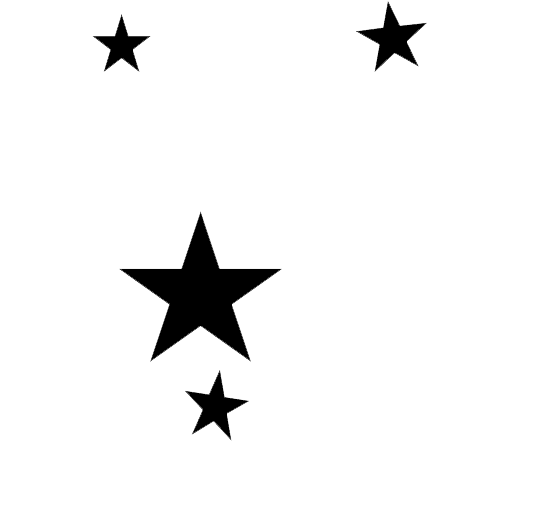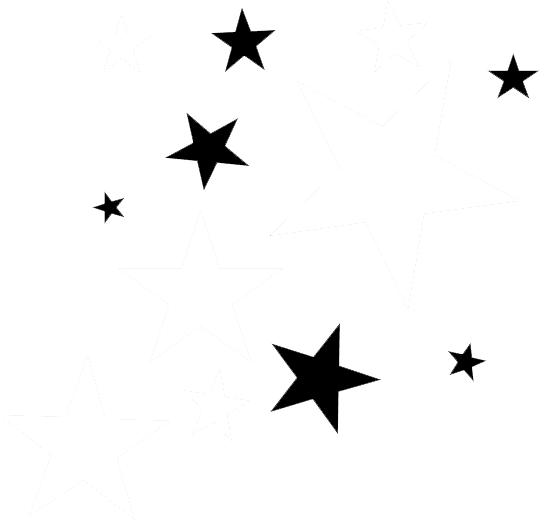 You could volunteer as a career mentor with TMU's Tri-Mentoring program. Interested? Email tmentor@ryerson.ca.
Sandra Calderon, Business Technology Management '79
"I retired from teaching in 2003 after 31 years as a high school teacher. I've lived in the Toronto area most of my life except for a year in Mexico and a year in Costa Rica; I have two children who are married with children. I spend my winters in Mexico and summers in Thunder Bay with family."
Gord Corlett, RTA School of Media '74
Gord started his career in community programming at Maclean Hunter Cable TV in Owen Sound and finished at Rogers Cable in Hamilton and Toronto. He published a memoir in January titled Bench Coach. "The memoir chronicles my 45 years in the communications business. I wanted to share the highs and lows, and everything in between." Gord is donating proceeds of book sales to the YMCA, War Amps and the university Annual Fund.
Rod Crombie, RTA School of Media '76
"After graduating, I found work as a news cameraman for CBLFT in Sudbury. I transitioned into long format as one of the first Steadicam owner/operators in Canada and I moved back to Toronto to work on TV series and movies. I've pretty much retired now, but still do the occasional day call, which I enjoy. I volunteer with Habitat for Humanity, Shelter Movers and Not Just Tourists. For fun, I travel with my wife and go on long cross-country motorcycle rides."
Tang Lee, Architectural Technology '70
Tang retired in 2019 after 41 years teaching at the University of Calgary.
David Montgomery, Business Administration '78
"Upon graduation, I was selling residential real estate in Aurora, Ont. I started taking courses towards an accredited real estate designation. However, I suffered a major life-altering illness and my plans never came to fruition. I lived in B.C. for a number of years, then in Ontario, working with Bell Canada in switchboard technology. Now in Bracebridge, I work for Trillium Lakelands District School Board in maintenance custodial with plans to retire in two years. I am loving life in Muskoka with a hobby involving classic vehicles."
Joan Perry, Nursing '76
Joan retired in March 2022, after 34 years as director of volunteers at Roper St. Francis Healthcare in Charleston, S.C. She began her career in obstetrical nursing, certified as a childbirth educator, and served as director of a free-standing birthing centre in West Virginia. Moving to Charleston in 1987, she worked at Bon Secours St. Francis Hospital in obstetrics, opening the health line office and serving as health information coordinator.
William A. Sadler, Chemical Technology '71
William is looking to reconnect with Chemical Technology alumni from the class of 1970 or 1971: wasadler@hotmail.com.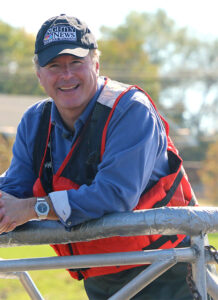 Kevin Tibbles, Journalism '79
After 27 years at NBC News, Kevin is retiring. He served as a correspondent for NBC Nightly News, Today and MSNBC. His reporting took him to London as a foreign correspondent from 1995 to 2000, where he filed from Bosnia, Rwanda, Kosovo, South Africa, Russia and beyond. Since 2000, he has been based in Chicago. Prior to NBC, Kevin spent 15 years with the CBC in Toronto, Edmonton, Calgary and Montreal, where he proudly worked for the National and the Journal. He still remembers that the first thing he learned at the university was to write his own obituary.
Ted Denniston, Civil Engineering '86
Ted married Caroline Repard, Interior Design '87. "We have two adventurous daughters. We moved to Vancouver in 2003 to open the first Western Canada office for a consulting engineering firm. In 2014 I founded Sense Engineering with a former colleague. We now have seven offices and 50 employees across the country. I love to travel with my wife, whether exploring B.C.'s Gulf Islands, snowboarding the interior backcountry, trekking through Europe or surfing the shores of Costa Rica."
Richard Drygas,  Electrical Engineering Technology '84
"I found an old photo to share of the Ryerson Amateur Radio Club taken in 1980!"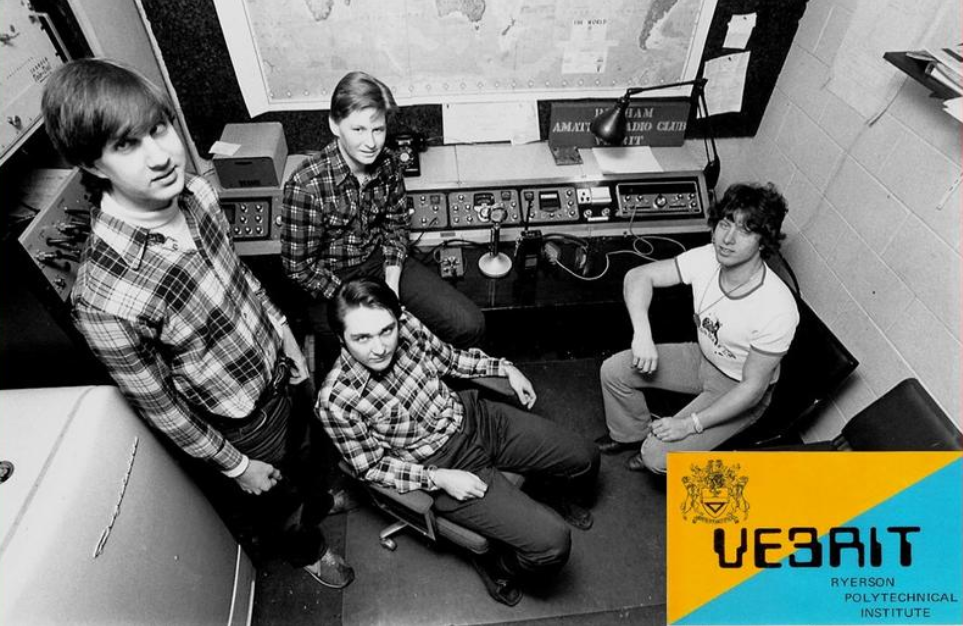 Image from the past: Richard Drygas sent in a photo of the university's Amateur Radio Club taken in 1980.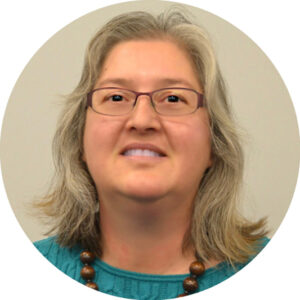 Tina Fumo, Business Administration '88
Tina has published a book titled Fancy Prison about the child welfare system in Canada. What begins as the story of a grandmother wanting to hold her newborn grandchild pulls readers into an unbelievable ordeal about a grandmother's struggle to reclaim her grandchild.
Rosemarie Millones, Information Management Technology '81
"I obtained a BEd from the University of Toronto and spent 25 years teaching high school. Following this, I obtained an honours LLB at the University of London, U.K., and have been practising education law and alternative dispute resolution since graduating in 2014."
Shelly Sanders, Journalism '88
Shelly published a book titled Daughters of the Occupation with Harper Collins in April 2022. "This historical fiction explores trauma, resilience and survival in the face of the little-known yet pivotal Latvian Holocaust. I was inspired by my family's never-spoken-of experiences as Jews in Riga, Latvia, during the Second World War." She is also the author of three young adult novels in The Rachel Trilogy by Second Story Press.
Joanne Sandul, Fashion Design '82
"I have been in Hong Kong for 17 years, 13 years teaching at the Canadian International School. I have also taught in the Philippines, Korea and Japan. As a visual arts teacher, I use the skills I acquired at the university to teach fashion design and the history of fashion."
Ken Weinberg, Electrical Technology '81
"I've been very active in Toastmasters in several leadership roles. I've also been fundraising for Princess Margaret Cancer Foundation as a member of the Metrolinx GO Getters bicycle team on the Ride to Conquer Cancer."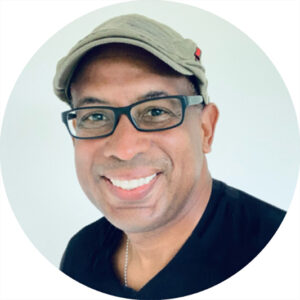 Jonathan Cumberbatch, Business Management '95
A Trinidadian artist and poet, Jonathan published his first book, Primary Colours, a collection of poetry, in November 2021. "My poems have often been inspired by an impactful observation, conversation, music, or as an emotional urge that simply presents itself in written words."
Hala Bissada, Hospitality and Tourism Management '91
Hala is president and CEO of Hala, Inc., an international award-winning event firm. Her family appeared on the television game show "Family Feud" in November 2021.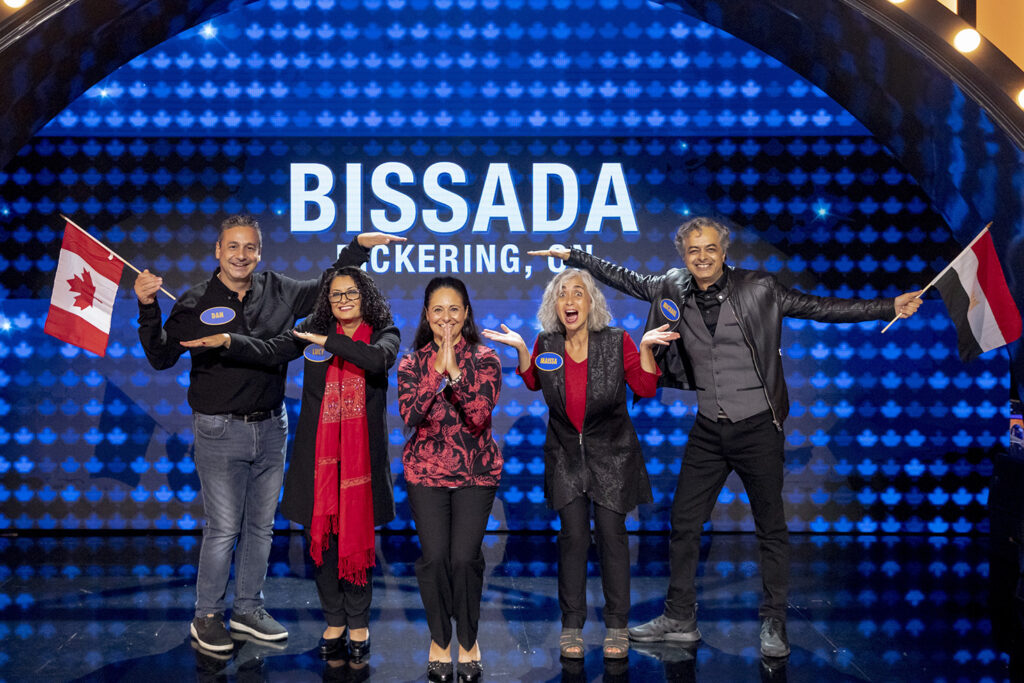 Hala Bissada pictured in the centre with her family.
Nicholas Di Cuia, Business Management '98
"My international travels have helped me succeed and enrich my career. I play competitive tennis, locally and internationally. I obtained my second dan (black belt) in Shotokan Karate. I am the creative director, writer and ghostwriter at my consultancy, Kopy Kat, after having worked in marketing and advertising for various brands locally and internationally. I sit on the Chartered Institute of Marketing Management of Ontario's board. It's been a busy ride, but a very exciting and rewarding one!"
Warren Ford, Hospitality and Tourism '93
"I pursued my career in hospitality working in a variety of restaurants, hotels and resorts, with senior management positions in Bermuda, Miami, Italy, Grenada and Toronto. Teaching at George Brown College for the last 13 years; I am now a culinary professor and coordinator for Canada's first bachelor of commerce culinary degree program. My wife and two kids all share my passion for travelling and food."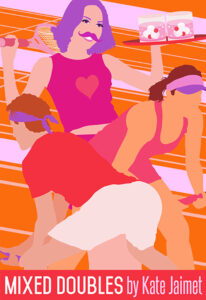 The cover art for Kate Jaimet's play "Mixed Doubles."
Kate Jaimet, Journalism '97
Kate is a writer whose play "Mixed Doubles" opened in January at Toronto's historic Alumnae Theatre. Generations and genders collide in her 21st-century farce that focuses on Chandra, who is stuck in an unpaid internship in a tumbledown community tennis club and must prove her mettle by raising enough money to fix the roof before the city inspector shuts the club down.
Vince Lupo, Image Arts '94
Vince moved to the United States after graduation and obtained his MFA from the Savannah College of Art and Design in 1996. Since then, he and his wife, Mary, have lived in the Baltimore area where he has a commercial photography business, Direction One, Inc. In 2012 he started a photography project, "Mapping the West," which examines the people and scenes of the American West. Visit: directiononeinc.com/mapping-the-west/.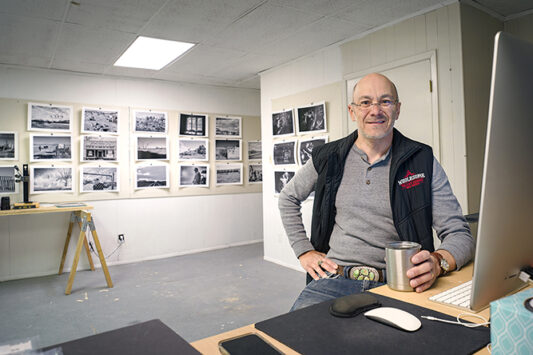 Vince Lupo in his artist-in-residence workspace in Carrizozo, New Mexico, January 2022. Photo courtesy of Vince Lupo.
Hannah Minzloff, Photo Arts '94
Hannah's documentary film, Dementia, Dad and Me, premiered at FIN Atlantic in September on World Alzheimer's Day. The documentary follows the filmmaker as she provides a personal look at her relationship with her father, Rainer, who has dementia. Made in Dartmouth by Truefaux Films, the film tells a patient-centred story that recognizes the man, not just the disease.
Azeem Moorji, Business '95
"I have been breaking barriers in the workplace by founding and leading a multidisciplinary engineering firm. I have a patent-pending innovation for waste to energy that will be a game changer. At Stamped Engineering Corporation I help guide businesses with their patent-pending innovations, and support large commercial and oil and gas projects with very specialized technical needs. I am applying the knowledge I gained at the university in a purposeful way."
Xerxes Vesuna, Accounting & Finance '94
"Thanks to the university, I got my start in cost accounting and ended in marketing and sales management before retiring at the age of 50."
Mark Watson, Bachelor of Commerce '95
"Vancouver, Toronto and Calgary have been called home since graduation. With two teenagers, life is busy; however, this is changing with both moving on to university outside of Alberta. Beer has been my industry, and drink of choice, with great times spent at Labatt's and now The Great Western Brewing Company. Cheers to all the inaugural 1991 ninth-floor residence mates!
Marlene Bambao, Nursing '06
"Since graduating, I've had so many unique nursing-related jobs and have been so fortunate to have worked alongside amazing nurses. The university helped me with scholarships and bursaries throughout my four years there. I am so proud to say I graduated from there—I've accomplished so much within the last 16 years in my nursing career."
Lucian Ciubotaru-Bordeianu, Ted Rogers School of Management '08
"I have two awesome kids (twins: girl and boy), and my life is an ever-changing balance between family life, my work as a cyber security expert, helping my wife manage and grow her law office, and most recently partnering up in a new IT services venture. "
David Gilbert, Business '02
"I spend my days talking to myself in a three-by-three-foot padded cell! No, I'm not ill. I'm a professional freelance voice-over talent. A big change from my days in the Business Management program, but I'm enjoying every minute. I get to help companies tell their stories in an authentic way, building trust in their audiences."
Kumail Manji, Industrial Engineering '06
"In 2006, I returned to Tanzania to join the family business. Over the years I have established ventures and investments spanning four countries: Tanzania, Rwanda, Mozambique and the United Arab Emirates. I also received the MBA qualification from Warwick Business School in 2014. Now, with my wife, Sayyedah, and two daughters, Rayhana and Zahra, I am back in Canada."
Jonathan L. Milevsky, Bachelor of Commerce '05
"I completed a PhD in Religious Studies at McMaster University in 2017 and have published a book with Brill, titled Understanding the Evolving Meaning of Reason in David Novak's Natural Law Theory."
Mariete Pacheco, Business Management '03
"In 2021 to support the growing PPE demand, I started a PPE recycling business with friends and former suppliers of mine to help divert tons of plastic from landfills and turn them into new products!"
Cortney Cassidy Vint, Theatre — Technical Production '02
"I recently celebrated five years in business as an event specialist in the nonprofit consulting industry and received the Certified Fundraising Executive (CFRE) professional designation."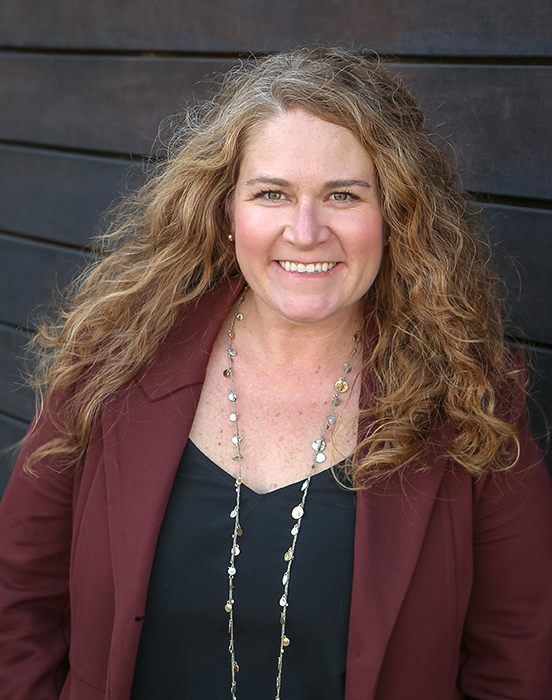 Cortney Cassidy Vint celebrates five years in the non-profit consulting field.
Jessica Dymond, Master in Documentary Media '11
Jessica writes that she is an editor on the new National Film Board VR experience "This Is Not a Ceremony" that celebrated its world premiere in January at the Sundance Film Festival in Park City, Utah.
Alexa Clair Kack, Social Work '11
"I work for myself fulfilling contracts with at-risk individuals across the GTA."
Daniel Orban, Professional Communication '19
Daniel is the brand founder for Rendezvous Scents. "I decided to turn one of my biggest passions into a business and founded my own company. Rendezvous is a luxury fragrance subscription service that connects consumers to high-quality perfume from around the globe, explored monthly via a selection of immersive scent journeys. Visit rendezvousscents.com and @Rendezvous_Scents on Instagram.
Daniel Orban founded a luxury fragrance subscription service.
Kelly Steinhoff, Film Studies '14
Kelly has been freelancing in the Toronto film industry for the past eight years. 
Gary Edward Taylor, Environment and Urban Sustainability '19 
Gary completed his master's in forest conservation at the University of Toronto in 2021.
Daniel Teperman, Urban and Regional Planning '14
Daniel has been working in planning and development as a senior project manager and professional planner for a real estate developer.
Melanie O. Amadasun, Social Work '20
"In 2020 I founded F.A.M Coaching & Consulting, a coaching and consulting company offering life coaching, public speaking and workshops. Our mission is to help youth who have had traumatic pasts heal and feel like positive, fully integrated members of society. Visit famcc.ca. I am also very passionate about food and have a line of vegan and gluten-free hot sauces. F.A.M.  Hot Sauce is on Facebook @famsauces and Instagram @fam_sauces_catering."
Dianne Cheng, Biomedical Science '20
"I recently got engaged to Igor Podkolzin, also a grad, in Hospitality. We had multiple serendipitous meetings back in 2015. The very first one was because of a French elective. After graduation, I worked in sales for a small medical device company and now have joined Certn, a startup tech company, as a verifications specialist.
Laura Griffin, Social Work '21
"I've moved to British Columbia, working as a social worker and program coordinator for the Social Concern Office in downtown Victoria. We provide programs that include a free food pantry, income tax support, referrals, housing, and homelessness prevention support.
Shivanie Mangal, Global Management Studies '21
"In November 2021, I trained to become a facilitator for #IamRemarkable. This Google initiative empowers women and other underrepresented groups to celebrate their achievements in the workplace and beyond. Visit: iamremarkable.withgoogle.com/.
Shannon Schaefer, Journalism '21
"My new children's book, Rudy's Belly of Bees, has made its international debut and rose to number six on Amazon Canada's Hot New Releases on Emotions and Feelings."
Jakob Schapelhouman, Business Management '21
"I'm working a super cool role as the marketing lead for a rapidly growing agri-tech startup. I got the job right out of university and learned so much so quickly."
Kayla Anne Thomson, New Media '20
"I began my first full-time, permanent job in May 2021 as lead of content marketing with Public Services Health and Safety Association."
Olive Baker, Former staff member
Olive died in Oct. 2021 at the age of 92. She staffed the Student Services Information desk for 21 years before retiring back to the United Kingdom in 1989. The space where she worked was lovingly, unofficially named The Olive Baker Lounge.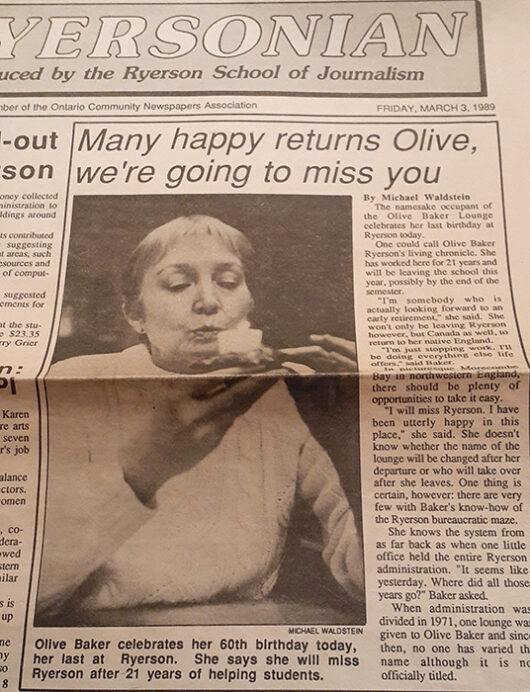 Beloved former staff member Olive Baker passed away last year. Here, the student newspaper at the time celebrated her 60th birthday just before her retirement.
Gregory Campbell, Environmental Engineering Certificate
Gregory Campbell died in July 2017. After graduating, he worked on the renovation of Maple Leaf Gardens as the liaison officer with the construction firm.
Jennifer Handley, MBA, Ted Rogers School of Management '11
Jennifer died suddenly on Oct. 19, 2021, at age 36 in Livingston, N.J. She began her career at TD Bank's headquarters in Toronto, and in 2011, moved to South Carolina to take on a significant role on the checking product team. She married Frank Chiarello in June 2017, moving to New Jersey, and they welcomed a baby daughter in October 2021.
Carolyn (Cole) Jackson, Journalism '65
Carolyn died Jan. 5, 2022. A force in the publishing industry, she began her career at age 12, writing children's book reviews for the Toronto Telegram. After graduation, she worked at the Toronto Telegram and then as an assistant travel editor at the Toronto Sun. She was editor of Air Canada's enRoute Magazine, and later was managing editor at non-fiction book publisher St. Remy Press, then managing editor at feminist publisher Second Story Press.
Sandra Kerr, Formerly of The Chang School of Continuing Education
Sandra passed away Nov. 6, 2021. Sandra worked at the university for more than 20 years, developing the Seniors Programming and LIFE Institute at The Chang School, and retired in 2019. The Sandra Kerr Award in Community Engagement was created in recognition of her contributions to Programs 50+.
Kenneth "Ken" Young MacKeracher, Former Dean of Continuing Studies
Ken died in Toronto on Oct. 5, 2021, at age 89. Ken was awarded the Canadian Association for Adult Education's Roby Kidd Medal for his contributions to adult learning and community outreach. In retirement, he served as a Unitarian lay chaplain and actively participated in the Out of The Cold program.
Tim Pearce, Image Arts '09
Tim passed away Nov. 17, 2021, at the age of 47 of Huntington's disease.
Frank Maikawa, Electrical and Computer Engineering '56 
Frank died Feb. 9, 2021. Following his graduation, he was hired by De Havilland Aircraft. He later joined Nortel, where he worked for 38 years until his retirement in 1996.
Ian Robinson, Journalism '83
Ian died February 12, 2022, at age 64, after a long battle with cancer. Born in Timmins, Ont.,Ian met his wife, Kathleen, while they were both studying journalism at the university. They moved to Calgary in the mid-1990s and both worked at the Calgary Sun. When Ian left his job to focus on his cancer treatment, he didn't stop writing. After connecting with Wellspring Calgary, which links cancer patients and caretakers to support, resources and community, he used his experience to comfort others and raise awareness of the organization.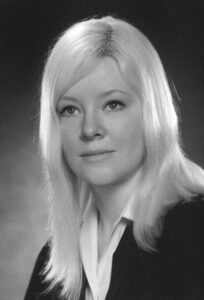 Susan (Sproule) Beavan worked in television production at TVO and CTV.
Susan (Sproule) Beavan, Radio and Television Arts '69
Susan passed away from Alzheimer's disease on Sept. 20, 2021, in Nova Scotia. She had a groundbreaking career in television production at TVO and CTV in Toronto. After retiring in 2001, she attended the Nova Scotia College of Art and Design as a part-time student and graduated in 2011 with a BFA (Diversified), where she specialized in painting, drawing and sculpture.
Arthur Allen (Art) Ward, Hotel Administration '59
Art died Dec. 28, 2021, in Waterloo. Art met his wife Joan Douglas, Interior Design '60 at the university. A one-season roster assignment with the Toronto Argonauts earned him an induction into the university Sports Hall of Fame. In 1967, Art and Joan bought the WigaMog Inn in Haliburton, Ont., which they poured their heart and soul into for 27 years. Art ardently served his community as president of the Haliburton Rotary Club and earned a Rotary Lifetime Achievement Award and the Canada 150 Volunteer Award.