It's "a positive challenge," says Marlon Merraro (Social Work '06) about his role as director of social and transit equity at the Toronto Transit Commission (TTC).
The TTC created Merraro's role as part of a plan to build a more inclusive workforce and to do better by the diverse communities they serve. A big part of this is creating change to ensure that the Transit Commission's staff reflects the population that they serve. 
Over his time in the role, Merraro says the TTC has already made vast improvements in its commitment to diversity. "Right now, we have high numbers of racialized women who have become bus operators because we made it a priority to do outreach to folks who may not see themselves as part of the TTC team."
Before joining the TTC in 2022, Merraro was the chair of the Toronto Children's Aid Society, and executive director of Peacebuilders Canada. Merraro values his status as a leader and trailblazer, seeing his work at the TTC as something that is ripe with potential for growth and creativity.
"How do I use my experience and the role that I have to expand the concept of transit equity for those groups who are living at the margins?"
On a daily basis, Merraro brings a community-oriented mindset to his work. Citing Toronto's Strong Neighbourhoods Strategy, which aims to support community well-being through partnerships, he's dedicated to improving transit access to the city's residents, including those in its most remote areas. 
He asks himself, "How do I use my experience and the role that I have to expand the concept of transit equity for those groups who are living at the margins, in neighborhoods that are underserved and under resourced? How do we make them a priority in the planning of transit? And how does that relate to bettering their opportunities for success?"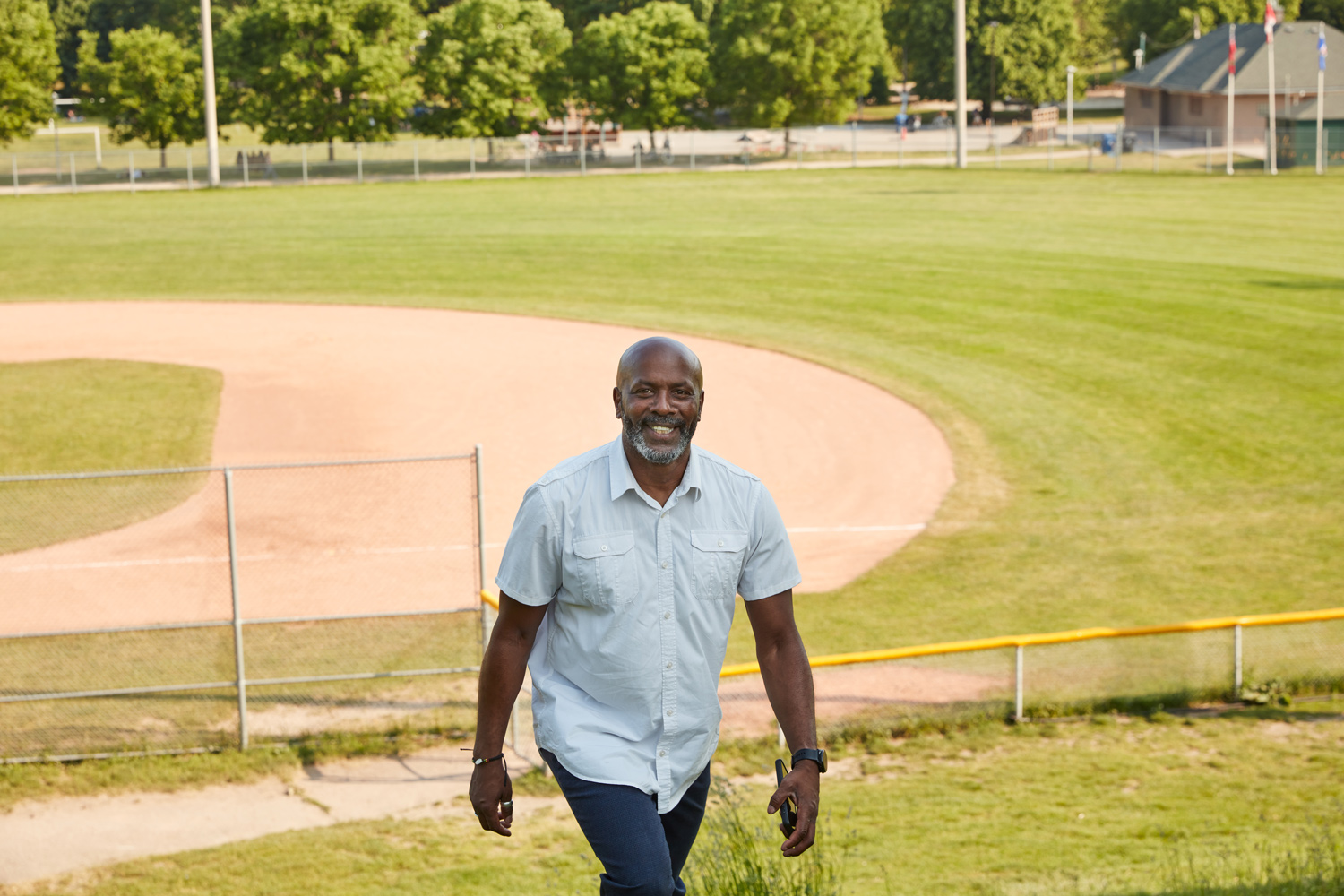 "We're not just moving people from point A to point B. We're building a city." Photo: Carmen Cheung