David Cooper
,
Business '65
David earned his CPA in 1970 and worked 39 years for Royal Trust and RBC, as CFO for Royal Trust and as president and COO for RBC Insurance. He has served on 36 boards, including three years on the board of governors for Toronto Metropolitan University.
"My wife Donna and I have five children, eight grandkids and one great-grandchild. I've been retired for 18 years, we've travelled to 86 countries and on 60 cruises. Just celebrated my 80th birthday."
David Kiff
,
Mechanical and Industrial Engineering '68
"I worked 30 years in a metals research laboratory in Ottawa. Retired in 2002 and moved to Kensington, PEI, with my islander wife Sylvia; our daughter lives in Ottawa. I'm still active — playing golf, tennis and swimming."
Robert Durette
,
Environmental Health '78
"I retired from Health Canada and am living in Ottawa and volunteering for theatre groups, football, soccer, festivals and live music events. Enjoying biking, walking, Tai Chi, great food, lots of travelling and the wonderful life of Ottawa. Retirement is awesome. Like they say: 'Time flies, but like a fine bottle of wine we get better with age.'"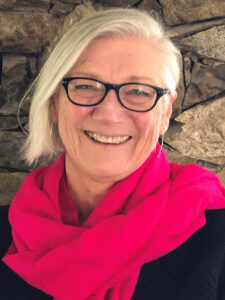 Patricia Maloney
,
Urban and Regional Planning '77
While officially semi-retired, Pat continues to volunteer, teaches at Vancouver Island University in the master of community planning program and takes on small contracts for policy, housing and airport planning projects. She and her husband Chris live in Nanaimo; both her children, their spouses and four grandchildren live on Vancouver Island.
1980s
Ed Burtynsky
,
Image Arts '82
Ed received the Outstanding Contribution Award at the Sony World Photography Awards last spring — the award recognizes a person who has had a significant impact on the medium. In accepting his award, he shared his prize with photographers in Ukraine documenting the devastation of the Russian invasion.
"Their dedication to their art is a bravery that humbles me."
Ed, whose father is Ukrainian, has raised $700,000 for Ukraine by providing prints of his photographs to donors supporting the Red Cross. He has earned international acclaim for his large-scale photographs of humanity's impact on the planet; his photographs are featured in the collections of more than 60 major museums around the world, including the Museum of Modern Art and the Metropolitan Museum of Art.
Dan Dzikewich
,
Business Management '80
Dan recently retired from his role as sales executive at IBM.
Margaret Harrison
,
Nursing Science '87
"My last employment position was with the Workplace Safety and Insurance Board as a clinical nurse specialist. Upon retirement, I started volunteering in the field of cancer until five years ago when I started volunteering at the local hospice. COVID foiled my plans for a solo trip to Belize as well as attending my oldest daughter's wedding and my first grandchild's birth. Who knows what the future holds with the COVID virus so I just make the best of every day."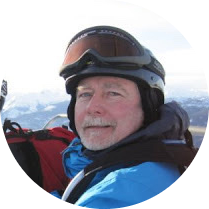 Eric (Rick) Lane
,
Electrical Engineering Technology '79
"Would like to hear from my fellow Power Grads from 1979." Eric can be reached at relicrick51@gmail.com.
Sandra Lee
,
Fashion Merchandising '83
"I'm retired and living at the lake! I'm teaching yoga and doing a bit of HR consulting. Exploring fabric art through weaving, crocheting and sewing. I would love to hear from other Fashion alumni from 1982! Diane Evans? Isabella Briatico?" 
Chris Morren
,
Retail Management '86
Chris is president of Great Outdoor Advertising in Toronto.
Diane (Falzon) Muscat
,
Nursing '85
"After graduation, I started working as a staff nurse on a busy medical/surgical unit at St.Joseph's Health Centre. I graduated from TMU with a bachelor in nursing, and then went on to complete a master's degree at the University of Toronto in nursing health administration. Having the opportunity to further my education gave me the chance to work with so many dedicated health professionals, and advance my career, working at multiple levels within the health care setting. After 36 rewarding years of nursing, I made the decision to retire a year ago and have been enjoying an active retirement life so far."
Todd Ternovan
,
Early Childhood Education '84
"After 33 years in law enforcement, I retired as a detective constable with the Ontario Provincial Police. My first book, Gas of Tank, has been published and it's a personal police memoir examining the surreal, upside-down, unbelievable, description-defying experiences police in Ontario face daily." Visit gasoftank.com.
Wendy Wilson
,
Journalism '82
Wendy recently retired after 34 years with TSN and the Discovery Channel.
1990s
Bruce Avery
,
Aerospace Engineering '92
Bruce worked in the military and manufacturing industries for 25 years in south-western Ontario and is presently running a startup, marketing and licensing several patent-pending products in the North American property maintenance industry. Bruce has two grown sons — Alexander, 27, and Brendon, 29. He and his wife Sandra live in Chatham, Ont.
Robert Baird
,
RTA School of Media '92
Robert is a screenwriter for Pixar, Disney and Blue Sky, and co-president of Blue Sky Animation Studios. He served as executive producer for the Netflix feature Nimona.
Lori Kittelberg
,
Journalism '97
Lori is a communications officer with the Assembly of First Nations.
Michelle Leone Huisman
,
Image Arts '95
Michelle is an award-winning photographer from Vancouver who seeks out beauty in everyday surroundings. The pandemic inspired her to create two exhibitions. The first, "An Unexpected Collection," features photographs of spoons broken during the 7 p.m. cheer for first responders and has been shown across Canada.
The second exhibition, "Global Pandemic," presents photographs of discarded face masks juxtaposed with objects from nature and paired with children's fables. Visit michellehuisman.com.
Paul McAuley
,
RTA School of Media '97
"I worked in administration for my religious congregation, Spiritans, The Congregation of the Holy Ghost, for the past 26 years. Used what I learned at TMU to collaborate with Villagers Media on a few TV programs and commercials."
John Sullivan
,
Ted Rogers School of Management '97
Technical sales director for Microsoft Business Applications at Microsoft Canada, John was named Technical Sales Manager of the Year for the second time in 2022.
Peter Wheatley
,
Architecture '95
"I moved to B.C. in 1995 to work in Vancouver's expanding construction industry. My wife and I married in 2000 and are raising two teenage kids who are starting to think about careers of their own. We settled in Coquitlam and enjoy the great outdoors year-round. I'm working as project director for a very busy construction firm and try to stay in touch with classmates from my years at the university."
Katherin Zabehlicky
,
RTA School of Media '96
Katherin wrote and produced BravoFACT winning shorts, moved into advertising and then communications in the non-profit sector. 
"I lived and worked overseas in film and writing for an expat magazine in Prague. I met my husband while working on Hostel I in Prague. We lived there for two years before coming back with our first child and started growing our family north of Peterborough, Ont. My career focuses on helping under-resourced individuals and utilizing my film background with marketing and video skills." Visit bridgespeterborough.ca.
2000s
Nina Aning
,
Journalism '03
Nina is a seasoned professional in Toronto's broadcast TV and media industry, with a 20-year career spanning principal creative and editorial management roles for Omni TV, Chum Ltd., Global Television, Shaw Media and Bell Media. She is a production manager for CTV News. Along with being a proud mother to two boys, Nina, a self-professed "proud Ghanadian" (Canadian-born of direct Ghanaian descent), spends her free time working as an emerging video artist.
Her first collective project, In the Black Canada, was featured at Toronto's Hot Docs in 2015 and then in 2017 at the Art Gallery of Canada where it was curated for the institution's permanent cultural arts collection.
Lynn Deiulis
,
Child and Youth Care '02
"Following my retirement from North Eastern Ontario Family and Children's Services, I wrote a resource for children and families travelling an adoption, kinship, customary or alternative care journey." Visit whatisyourstorybook.com.
Sara Furlong
,
RTA School of Media '06
Sara is a writer, author, story editor and creative director with 20 years' experience. She was a script doctor and story editor for the feature films Milton's Secret and Little Italy. She also helped create and develop the television series Our Family Vacation, and, as an advertising writer and creative director, has created hundreds of commercials with her company WhirlyGig Creative Inc. 
Along with working in film and television, Sara is also a published author. Her first children's novel, The Purple Raccoon, is out and her second novel, Do You Know Who Killed Me?, will be coming out in early 2023. Sara also created and self-published a line of mystery activity books for kids called The Junior Detective Agency.
Gaby Hanna
,
Electrical Engineering '06
"My wife Heidi (who is also an alumna) and I met while she was studying at the university. We now have three children, a boy and twin girls, and a dog. We love travelling and always try to travel at least twice a year. Besides our full-time jobs, my wife and I each have a side gig: I'm a wedding photographer and she's a real estate agent."
Jeff Lieberman
, RTA School of Media '00
Jeff is joining CNN. As a senior producer on the program development team, Jeff will be leading producers, writers, videographers and editors in a new unit specializing in longform feature content with an emphasis on pop culture. An award-winning journalist and filmmaker, Jeff directed, wrote and produced the feature documentaries The Amazing Nina Simone, Re-Emerging: The Jews of Nigeria, and Bella!.
All three films were produced under the mantle of his Harlem-based production company, Re-Emerging Films. Jeff also previously worked as a producer for CBS News and a video reporter for the New York Post.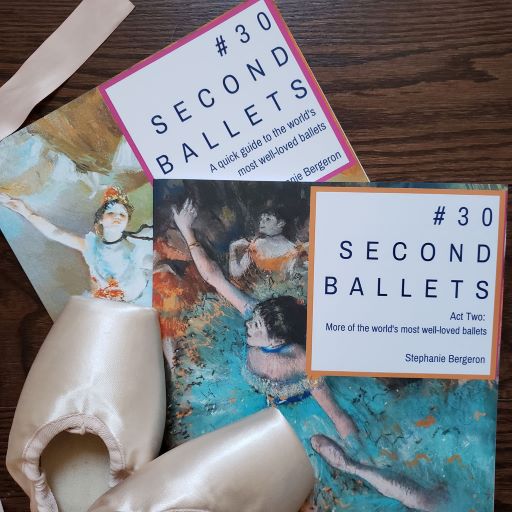 Stephanie Bergeron has published two dance history books.
2010s
Stephanie Bergeron
,
Theatre Performance – Dance '10
"I have published two dance history books to inspire young dance artists in their arts education! #30SecondBallets and #30SecondBallets: Act Two are filled with important details and story basics, along with fun facts, curated video highlights and historical photos to bring each classical ballet to life. 
The books have already been used by dance teachers and students across Canada and the U.S., as well as in New Zealand, Japan and the U.K. With less and less time devoted toward arts education, it's my hope that the #30SecondBallets series can spark a new interest in the history of dance, and an interest in participating in its future!" Visit 30SecondBallets com.
Amulya Gurtu PhD
,
Mechanical and Industrial Engineering '14
"I have been promoted to a full professor of supply chain management at the Cofrin School of Business at the University of Wisconsin."
Adam Jenkins
,
RTA School of Media '18
"I am in my fourth year as an on-air talent (play-by-play announcer, host, reporter) with Canada's soccer-specific network, OneSoccer. I work as an announcer for the Canadian Premier League, Canadian Championship and women's national team, and as a reporter for the   national team."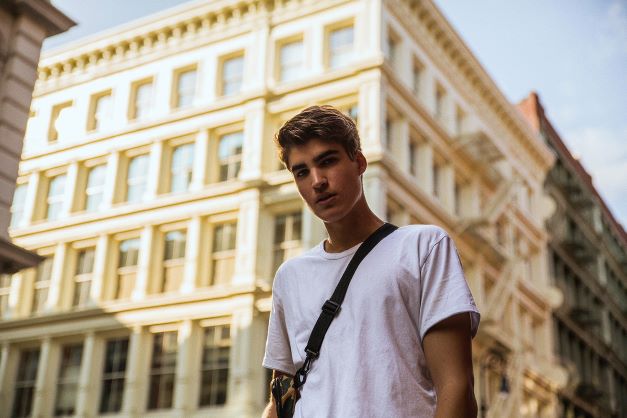 Chester Krupa- Carbone won his first Juno nomination and has had his music streamed more than a billion times.
Chester Krupa-Carbone
,
RTA School of Media '18
After graduation, Chester pursued his passion of making music. Today, his work has been streamed more than a billion times on various platforms, can be heard in blockbuster movies including The Suicide Squad and Fast and Furious, as well as Riverdale, and has seen corporate placement for many brands. Chester also earned his first Juno nomination for alternative album of the year.
Aaron Labbe
,
RTA School of Media '18
Aaron is co-founder and CTO of Lucid, a startup that has created an app combining AI, neuroscience and music to provide therapy for people suffering from Alzheimer's disease. The app offers personalized, AI-curated playlists of songs to alleviate symptoms of depression, anxiety, stress and burnout. Lucid has secured $3-million in seed financing to support further clinical research and the development of a prescription digital therapeutic music.
Sue Lam
,
Master of Social Work '18
Sue is a retired social worker and HR professional, and current Tai Chi Gong and therapeutic touch practitioner.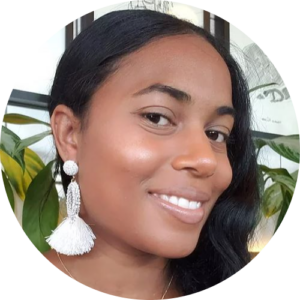 Marty Lampkin
,
Social Work '14
Marty is a registered clinical social worker and a strong advocate for individuals and families living with developmental disabilities, mental health diagnoses and autism spectrum disorder. She is also a professor and an educator on anti-oppressive practice and anti-Black racism. 
Marty is the founder, developer, and facilitator of the first group created in Toronto called Racismaffectsmetoo, a program created and designed to meet the needs of Black community members living with disabilities. Visit martylampkinspeaks.com.
Abigail Miller
,
Criminology '19
"From a small town in Costa Rica to the midnight sun in Whitehorse, life since graduation from TMU has been an adventure. In 2021, I received a master's degree in international law and human rights from University for Peace. This past year has brought me closer to my ultimate career goal, when I landed my dream job as a human rights officer for the Yukon Human Rights Commission. 
When I graduated from TMU, little did I know I would be investigating complaints of discrimination, helping individuals and groups learn about their human rights, kayaking in crystal clear water overlooking the mountains, and camping under the northern lights."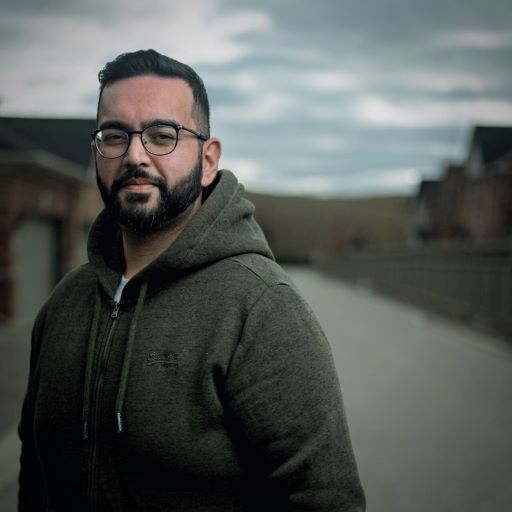 Sanjay Padhiar is making a transition to business owner.
Sanjay Padhiar
,
Ted Rogers School of Management '11
"After 12 years in the corporate world, I will finally be making the transition to being a full-time business owner as the principal consultant at IMA Consulting! I had always planned to own a business since starting Seneca College and then finishing my undergrad at Toronto Met University. 
I'm proud to say that I'm finally following my dreams, but I don't regret the journey I took to get here. We're all on our own unique journey and we need to be grateful for everything we've accomplished. Maybe you haven't been writing your own story in the past, but starting today you can."
Erica Marie Regala
,
Early Childhood Studies '14
"I'm a proud registered early childhood educator (RECE), child care manager for the not-for-profit sector and advocate. I've dedicated my life to working with children and families, and have worked at the same place for eight years following my final-year placement at TMU. I am looking to start a family soon and planning to write a business plan in the near future."
Gavin Seal
,
RTA School of Media '10
"I travelled to Los Angeles to be featured in a delegation of Canadian filmmakers, for my latest film, presented in partnership with the Consulate General of Canada in Los Angeles, the Québec Government Office in Los Angeles and Telefilm Canada. 
I also won the Writer's Guild of Canada Prize from SODEC for my latest screenplay. The film projects I'm developing revolve around mental health in Canada, through my unique lens of South Asian, Quebecois and Canadian heritage."
Michelle Yu
,
Business Management – Accounting '14
"Got my CPA, got promoted, and got married in 2021. I've now moved to the Ottawa area. Exciting stuff!"
2020s
Raffaella Lala Keshishian
,
RTA School of Media '20
"I just started my second job out of college in New York City with The Walt Disney Company and ESPN, working in college football playoffs, ESPYs, ESPNw and more events in sponsorship activation! My first job out of college was with the New Jersey Devils and Philadelphia 76ers in ticket sales. I put together a group night on March 14, 2022, when the Denver Nuggets came to play the Philadelphia 76ers and surprised Nuggets rookie Bones Hyland with the fire department marshals who saved his life."
Mallory Maynard
,
TRSM '20
and
Sabrina Gomez Vila
,
Aerospace Engineering '16
Mallory and Sabrina are co-founders of Ripple Studios, an education technology company dedicated to inspiring all students to consider a career in science, technology, engineering and mathematics (STEM) through video games and other digital media.
Maria Portillo
,
Business Management '21
Maria is the founder of Sōmi, a sustainable personal care brand with a mission to reduce the single-use plastics that enter oceans and landfills. Sōmi features a collection of products that no longer need bottles, including shampoo and conditioner bars. Founded during the pandemic, Sōmi's goal is to save one million plastic shampoo bottles by 2025.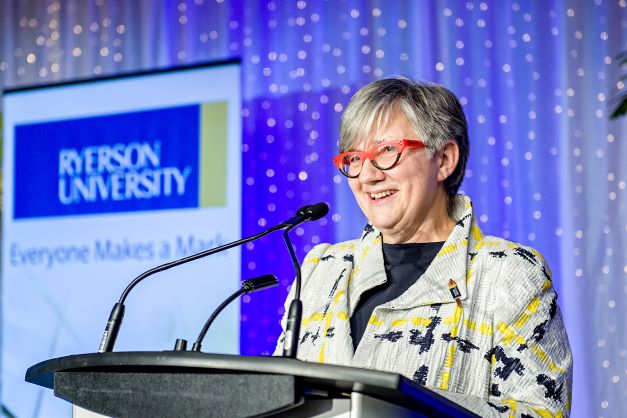 Photo credit: Clifton Li.
In memoriam
Carla Cassidy
,
Dean Emerita, Faculty of Arts
Carla Cassidy passed away on Sept. 30, 2022. Over an impressive 33 years at TMU, Carla led in a number of roles, serving as interim vice-president of research and innovation, dean of the Faculty of Arts, and chair of the Department of Politics and Public Administration.
During her tenure as dean, she ushered in nine undergraduate programs in the Faculty of Arts, and many graduate programs.
Marvin M. Freeman
,
RTA School of Media '58
Marvin passed away on Sept. 6, 2022, in Phoenix, AZ. He leaves behind Pearl Mandel Freeman, also an RTA student, two sons and six grandchildren. A promotion manager in Canada and the U.S., he opened an advertising agency in Phoenix in 1980 and won awards for his radio and TV work. He also volunteered with many charities.
John "Jack" Hallam
,
Architectural Science '55
Jack was born in Windsor, Ont., in 1931 and died in Stratford in 2021. He designed buildings and bridges for Gaffney & Logan Construction throughout Ontario and Québec during his career and, as a founding member of the Stratford Festival, worked on the foundation of the original tent. Jack was a devoted husband to Nancy for 56 years. Over the years, Jack and his close university friends travelled extensively and enjoyed relaxing at Balm Beach cottage.
John Kyle Hewitt
,
Architectural Science '55
John was born in Midland in 1931. He graduated from Beck Collegiate, then after graduating from Toronto Metropolitan University, worked as chief draftsman, finishing as director of design for National Trust. 
He was a devoted husband to Margaret for 56 years, and together they travelled to many parts of the world. He enjoyed drawing, painting, theatre, music, sailing, gardening and photography and ran the Boston Marathon. John was a proud father of three sons and seven grandchildren, and a long-time friend of his university colleagues, John "Jack" Hallam, Bruce Holmes, Robert Flack and Jack Clark.
Glen Holmes
,
Chemical Technology '59
Glen passed away on May 3, 2020, at age 83. He is survived by his wife, Elaine, his son and daughter, four grandchildren, and one great grandson. Following graduation, he spent six years in Ottawa with the Defense Research Board, National Health and Welfare, and the National Research Council. 
In 1965, he moved to Kincardine, as the first health physics technician with Ontario Hydro at the Douglas Point Generating Station as a radiation control supervisor. Later he worked at Bruce Generating Station "A." He retired in March 1993, then travelled widely, including three mission trips to South America with Elaine. His love of the natural world was evident in his interest and expertise in photographing flora, fauna, birds and sunsets.
William (Bill) Kilborn
,
Interior Design '73
William passed away January 13, 2022, at age 84. He studied at both the Ontario College of Art and Design and Toronto Metropolitan University. He ran a design business for years and taught at TMU's School of Interior Design. A member of the St. James Masonic Lodge Shriners, he enjoyed volunteering with youth hockey. He is survived by his wife, Tama – they were married for 60 years.
Alice Wanda (Jagiellicz) O'Connor
,
Geography and Environmental Studies '78
Alice passed away on July 5, 2022, after a courageous battle with cancer. She is survived by her husband, Shane, and youngest son, David. She dedicated her life to taking care of others. For more than 28 years, Alice was the loving mother of a child with Down syndrome. She always believed in doing her best for other families, including working as an educational assistant for special needs children and volunteering to support after-school activities.
Paul Pope
,
Image Arts '80
Paul died April 14, 2022, at age 63, in St. John's, N.L., following a short illness. As a producer, director and mentor, he helped shape hundreds of projects including the current TV series Hudson and Rex and the feature film Rare Birds. 
In addition to working on individual productions, he also helped launch organizations vital to the growth of the industry in Newfoundland and Labrador. He co-founded the dynamic Newfoundland Independent Filmmakers Co-operative (NIFCO) in 1975, serving as its president for more than 20 years. Paul leaves his wife, Lisa Porter, his partner in many film productions, and sons Simon and Alex.
Les Smith
,
RTA School of Media '72
Les passed away suddenly on April 2, 2022, at age 72. He was a member of the Rho Alpha Kappa Alumni Association and served on the executive committee. Les was always eager to help out and participated in many of the Rho fundraising events.