Linda Zhang, a professor in the School of Interior Design, hasn't let the pandemic stop her or her research team – despite the fact that her work involves robots and cross-border collaboration. Before the pandemic, Zhang and her team, including Ryerson research students, intended to take their work to the Architectural Ceramics Assemblies Workshop (ACAW) in Buffalo in August 2020. When the border was closed and labs became inaccessible, the team had to rethink the way they were working in order to deliver by the deadline.
"Our project team is very interdisciplinary and is located around North America. We were ramping up to do several in-person intensives over the summer that would lead to the final research and prototypes that we would bring to this workshop," says Zhang. "We were looking at how to integrate robotics into the ceramic industrial manufacturing process and researching what advantages that could bring, in terms of design or craft, to their existing processes … and then COVID hit."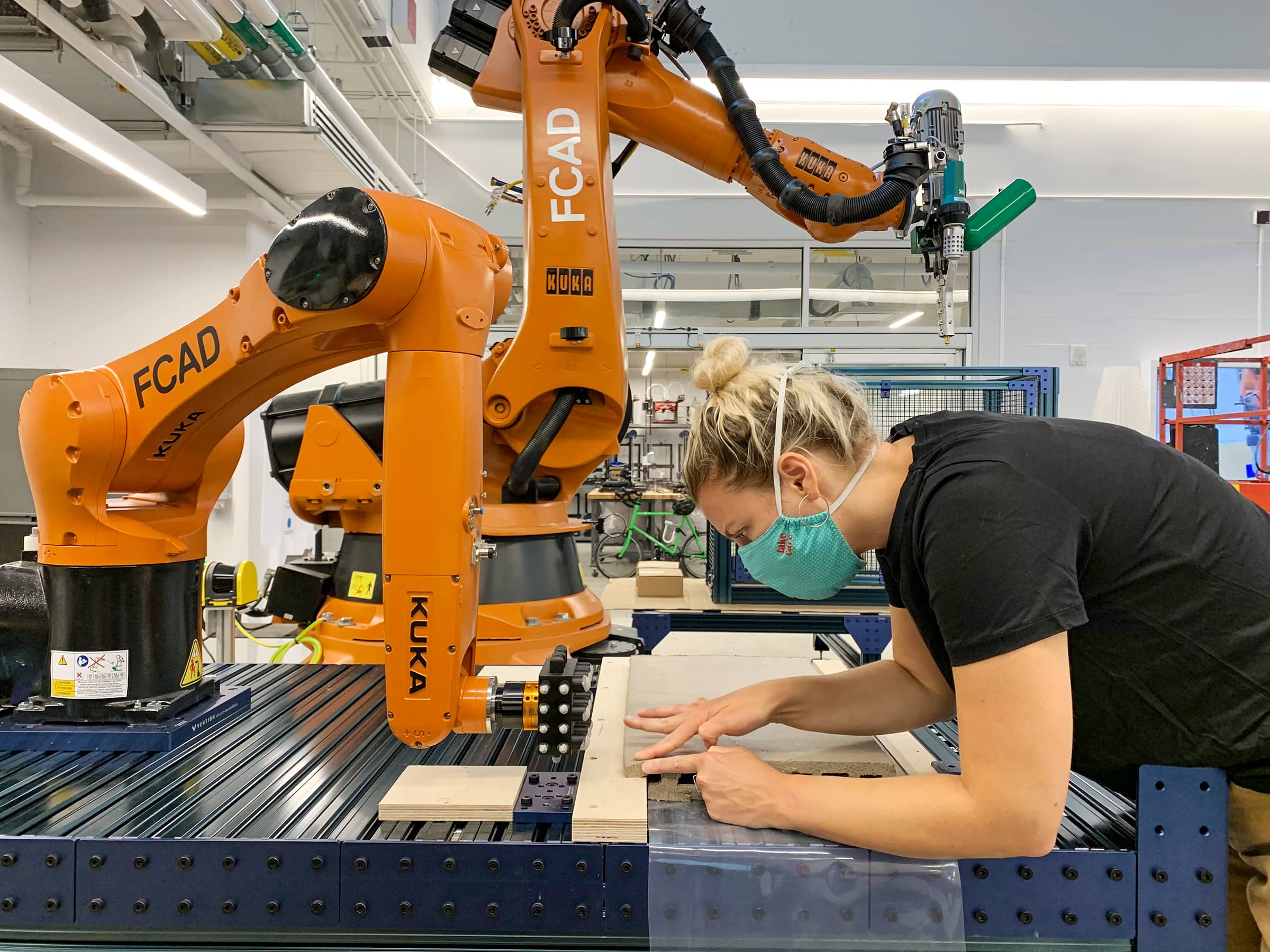 A researcher works on the project using the robot in the Creative Technology Lab.