Relieved is how Jeremie Caribou describes his reaction to the August 2021 Standing Strong Task Force recommendations.
"I was leaving it up to the community to honour the democratic process and the community didn't let me down," said Caribou, who is of Cree and Mohawk descent. Despite being adopted, raised and influenced by his Cree grandparents, who were residential school survivors, he didn't learn about residential schools until he was an adult.
"Using [Egerton] Ryerson's name and honouring him with a statue is just putting genocide and anti-Indigenous racism on a pedestal," said Caribou, who is thankful that the decision was made to change the name of the university. "Even today, First Nations people often feel like strangers within our own landscapes, tolerated as guests. I've met people in the GTA who have never met an Indigenous person before."
Caribou has frequently faced discrimination and racism in daily life, from being denied education and emergency medical health services to being followed in stores because of his race. He's even experienced discrimination when volunteering for organizations involved in social justice, where there's been a lack of understanding of Indigenous culture.
"It's important to raise awareness of these contributions to the common good of society and weave them into the curriculum."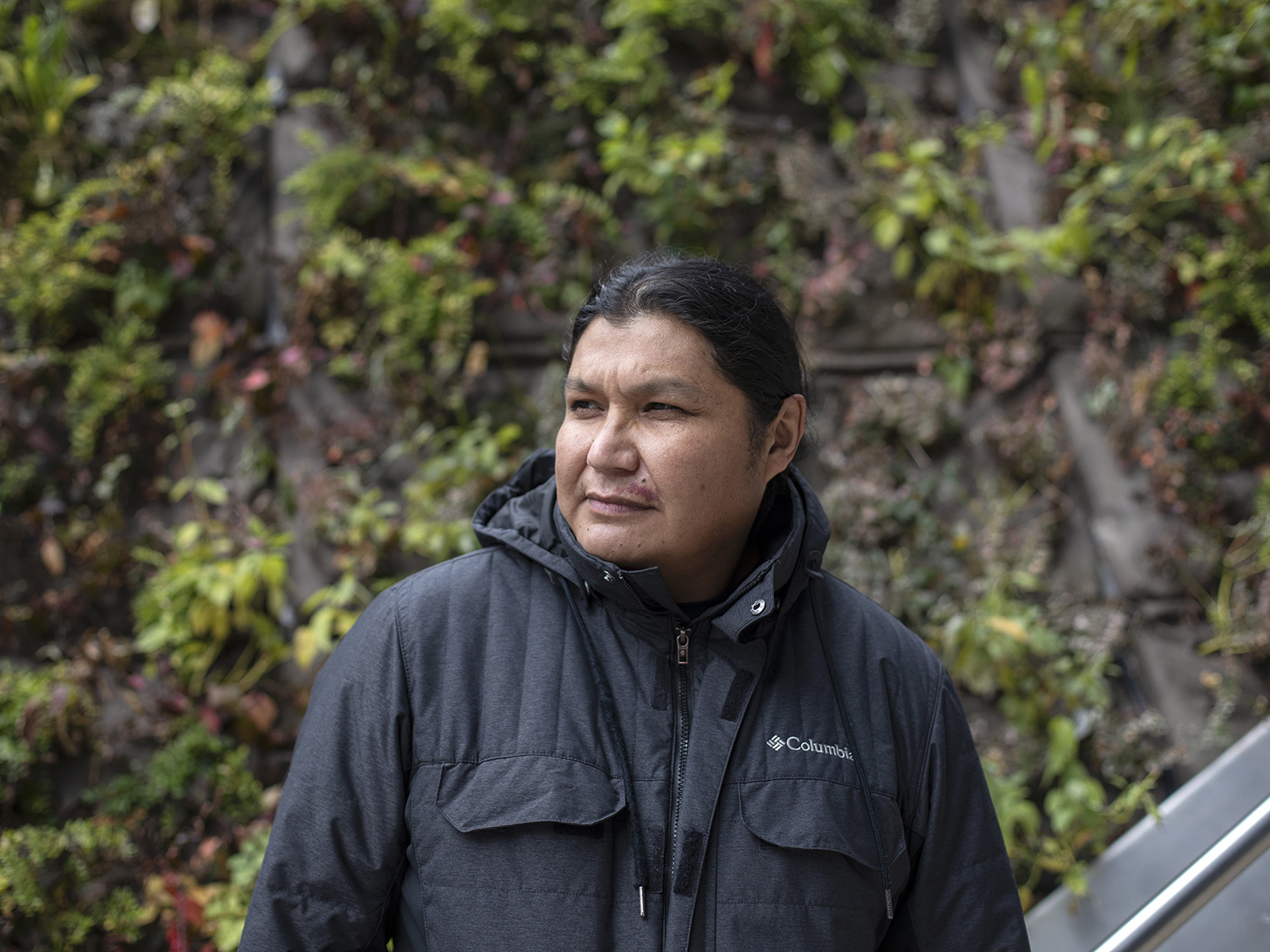 Jeremie Caribou, Mature student, Public Administration and Governance program in partnership with First Nations Technical Institute (2022) Library Indigenous Initiatives Liaison Lead. Photography by Alex Jacobs-Blum