The Ryerson University Library unveiled a large-scale public artwork by rising star Nadya Kwandibens last fall, commemorating the university's engagement with the annual Native American Indigenous Studies Association (NAISA) conference. While the conference was cancelled due to the pandemic, the university decided to move forward with the mural.
The 10-by-15.7-foot portrait is on display as part of the university's commitment to increase Indigenous visibility and celebration on campus, educate the whole community and inspire meaningful conversations.
Through her work, Kwandibens explores what urbanization means for Indigenous Peoples across Turtle Island and how living in urban areas can affect one's cultural identity.
The woman photographed is Tee Lyn Duke, a member of an Anishinaabe dance troupe who often takes Toronto's public transit to rehearsals in her regalia. Kwandibens took her photo at Spadina subway station. "Duke stands still amongst waves of people," says Kwandibens. "The movement around her conveys a sense of existing in an entirely different world that is both past and future, as if to say, 'Despite all attempts at erasing who we are, here we still stand.'"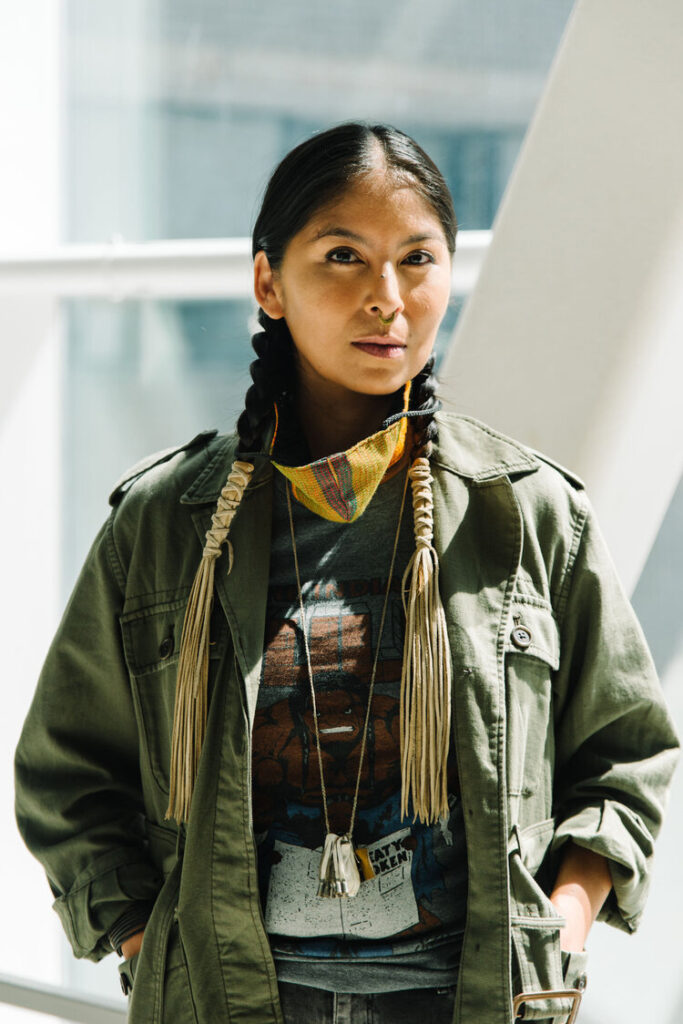 Nadya Kwandibens. Photograph by Stef & Ethan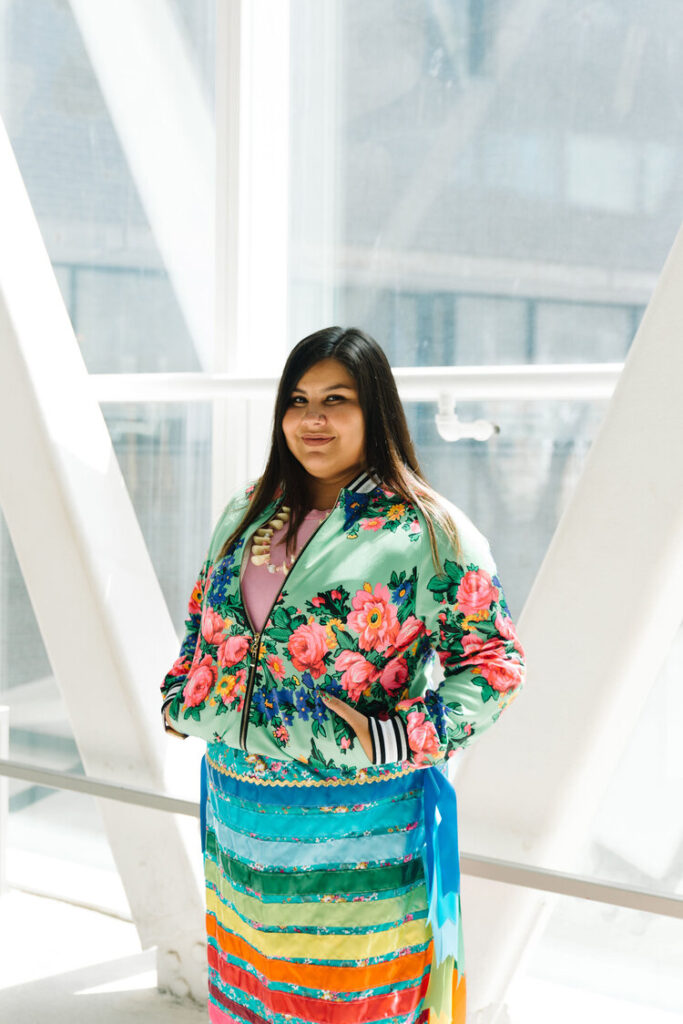 Tee Lyn Duke. Photograph by Stef & Ethan