In September 2020, third-year Media Production student Sofia Beltran was given a unique assignment: to begin a channel on the streaming platform Twitch.
The assignment came in her Introduction to Video Game Design class – which she'd only taken as an elective.
Professor Kris Alexander asked each student to begin live streaming three times a week for three hours, with a goal of building viewers along the way. 
They could broadcast themselves live playing video games (as most users do), chat with people or showcase a hobby or talent.
Beltran had never been on Twitch before. But within three months, she had 2,500 subscribers – so many that the channel was helping her pay her rent.
"The goal every week was to get a couple more viewers, but I ended up getting super invested in it," she said with a laugh.
"I'd play a horror game on Friday – because they're my favourite – and then a chill game on Wednesday. And then I would just have a chat stream with people, asking, like, 'How's your weekend?'" she said.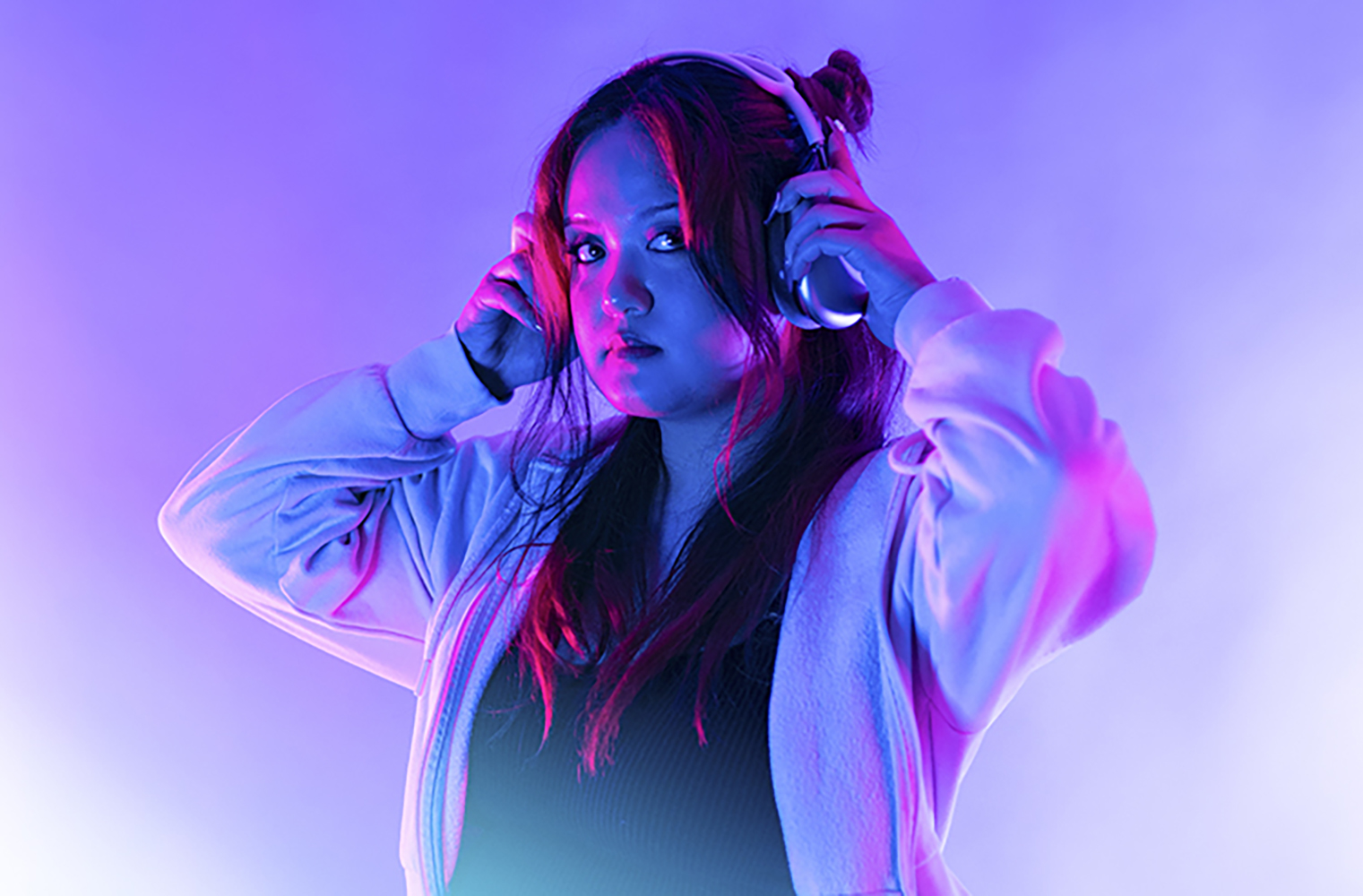 Applying what she learned in a video game design class, Sofia Beltran grew her Twitch audience to 2,500 subscribers in just a few months. Photo by Kate Dockeray.