Since the Daphne Cockwell Health Sciences Complex opened in 2019, hundreds of nursing students have been able to access the state-of-the-art simulation lab that replicates a real hospital. The space gives nursing students valuable learning opportunities that prepare them for working in the health-care system.
In the simulation lab, students practise interactions with patients and in-depth clinical examinations. The suites can be adapted to accommodate several different settings, including out in the community and inside the home, preparing students for community-based health-care practice.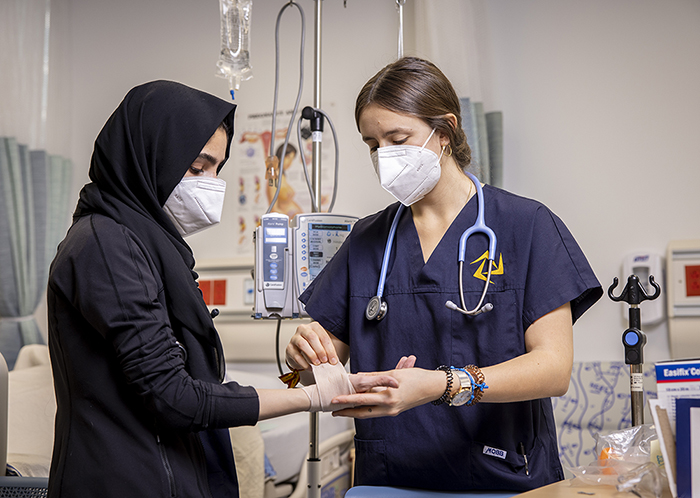 A student wraps a woman's arm in a bandage.
A nursing student practises on a mannequin.