For Samin Barakati (Nursing `23), who was born in Iran and moved to Canada in her teens, the stigma around mental health in her family and culture was very tangible. "It was all very hush hush. And for years, I never knew I had depression, but it impacted my mental and physical health significantly," she says.
She noticed a small improvement when she moved to Canada. "I remember during one of my high school exam periods, when I was going through a crisis, I went to my counsellor who said 'we'll push back all your exams for you.' And that was very meaningful for me," she says. "At the end of the day, accommodations won't cure your mental health concerns, but they definitely remove extraneous factors that compound them and make it worse."
Seeing how access to support and accommodation made a marked difference in her life, Barakati has devoted considerable time throughout her undergrad to ensure that the community knows what supports are available so they can get the help they need – especially on the TMU campus.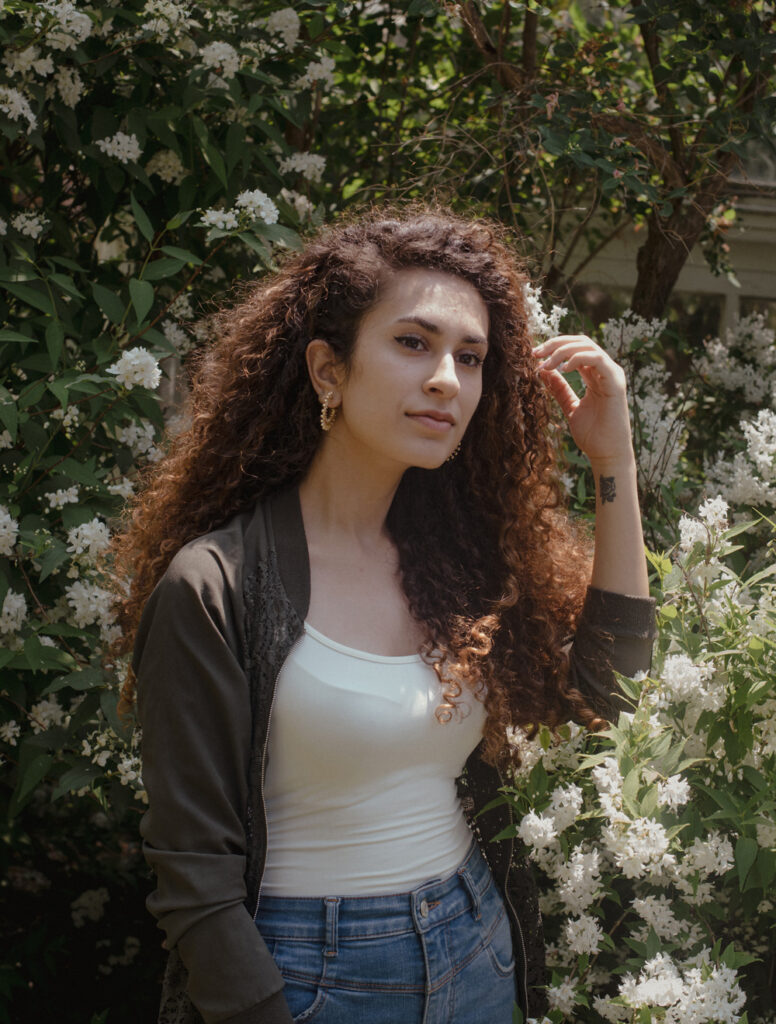 As a nursing student, Samin Barakati was deeply involved in TMU's mental health strategy, and supporting other students through TMU's chapter of Jack.org. Photo by Chloë Ellingson
"I was introduced to Jack.org, which was founded when Jack, an 18-year-old student at Queen's University, died by suicide on campus." Jack.org is now one of the biggest promoters of mental health across Canada, and Barakati has been working with the organization for five years now. She has done everything from research and producing pamphlets about resources to introducing students to new hobbies to self soothe. The university invited her to sit on TMU's Mental Health Committee on campus, where she has participated in conversations about the university's mental health strategy. "This strategy orients the campus' approach over the next four or five years for improving community mental well-being," she says.
Data shows spike in mental health challenges
Barakati isn't alone. Data from around the world shows that the COVID-19 pandemic has had a huge impact on people's mental health, with reports of an increase in depression, anxiety and thoughts of self harm. In a recent study by the Angus Reid Institute in partnership with CBC, 54 per cent of Canadians reported that their mental health had worsened over the past two years — the number jumping to 60 per cent among women aged 18 to 34.
These numbers are stark, especially when it's well understood that mental health is highly stigmatized and many people may not feel comfortable to self report. The way some mental health problems are portrayed in our culture serves to further the stigma. 
"In the media in the U.S., whenever there's an episode of mass gun violence, for example, there's a call for dealing with it as a mental health issue, which incorrectly implies that mental health problems are the cause of gun violence," says Martin Antony, clinical psychologist and chair of the Department of Psychology within the Faculty of Arts. Antony specializes in depression and anxiety. 
"A lot of stigma also comes from within families. There is certainly societal stigma but some of it is much closer to home than that," he says. 
Antony says in his experience at the university, he sees people coming forward asking for help and asking for accommodations much more than they used to. He thinks this is in part due to the fact that the pandemic exacerbated mental health problems, and notes that people's willingness to come forward depends a lot on their individual set of circumstances, including whether they get support from their partners, families and peers to come forward and seek help.
Luke Galati (Journalism '17, Documentary Media MFA '22) lives with bipolar disorder and has first-hand experience of the police acting as first responders to a mental health crisis that happened in 2017. As a way of imagining new possibilities for those who reach out for help, he made When We Reach Out, Who Should Respond?, for his graduate program film project.
Luke Galati's film screened at the Doc Now film festival, the Rendezvous With Madness festival and to a sold-out audience at the Get Reel Film Festival. "One thing that was disappointing, though, is that even after I made this film, and there's the new 211 program that's being launched in Toronto, there was still someone who passed away at the hands of the police," he says.
"Before I started making the film, there were three pretty high profile instances of people being killed by police during their wellness checks," says Galati. "I was going into my first year of the documentary media program, and we had to make a film. So I thought it'd be a good idea for me to be an advocate and also try and push toward making a better world because when people have a mental health crisis, it shouldn't be something that someone's punished for. They should receive love and care."
Antony says police presence in these cases can be further stigmatizing. "Even if the police that show up are supportive and kind, there's often a self consciousness about the neighbours seeing. There's nothing subtle about a firetruck and three ambulances and two police cars showing up for one person. And I'm sure anyone who's had that happen once might think twice about calling 911 the next time they need care."
Gavin Adamson, professor in the School of Journalism in The Creative School, with whom Galati worked as a research assistant and teaching assistant, says this stigma can have perilous impacts. "If being in an acute phase of a mental health crisis is seen as violent or unpredictable, then that builds up the stigma around it, and crucially, it can stop the self help seeking drive. I've seen it around me when people self-disclose about mental illness, they're stigmatized and people often stay away from them, isolating them further."
"When people have a mental health crisis, it shouldn't be something that someone's punished for. They should receive love and care." — Luke Galati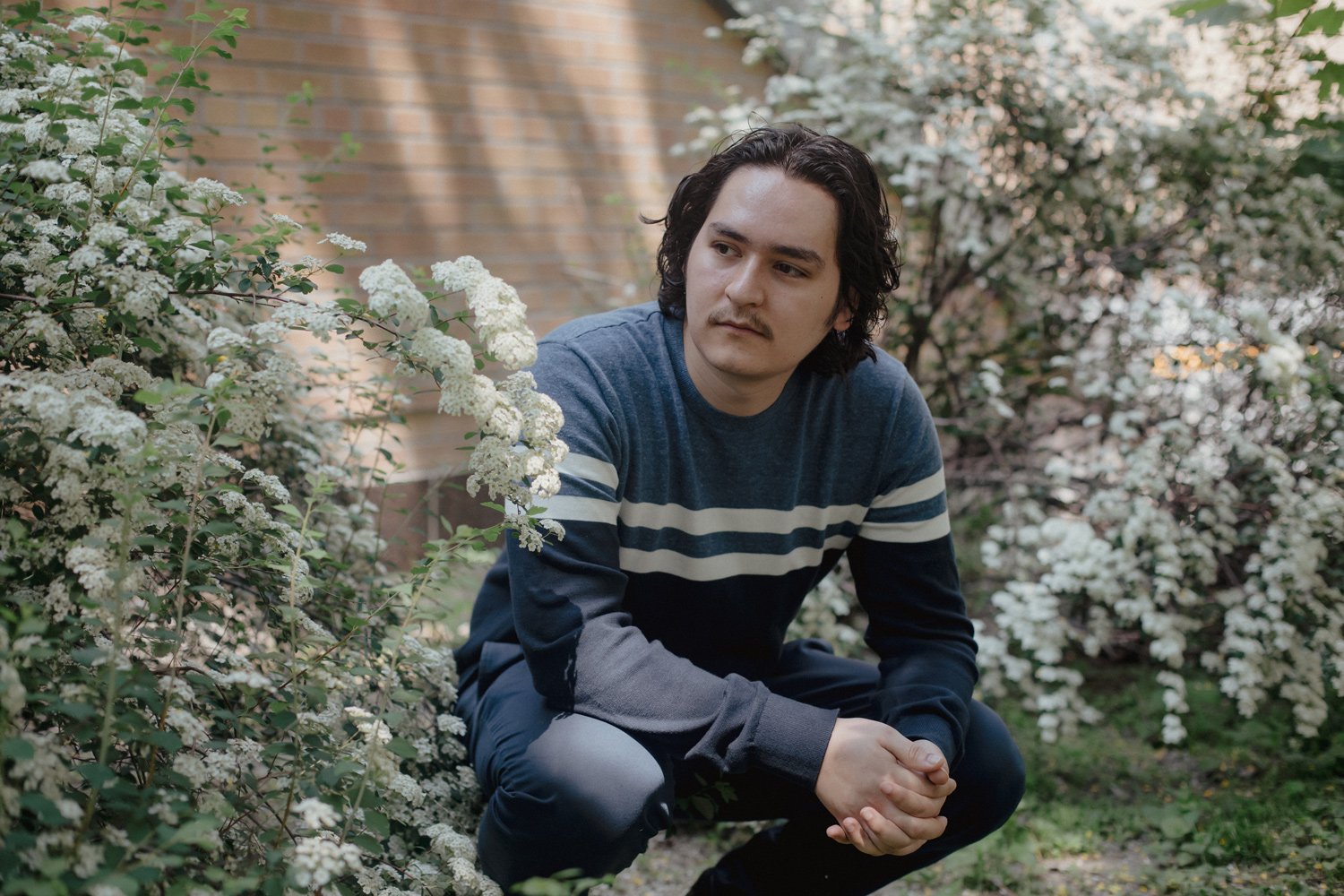 Journalism and Documentary Media grad Luke Galati is open about his own experiences with his mental health, and hopes his documentary can shine light on the inequalities and injustices some people face when they seek help. Photo by Chloë Ellingson