All across Canada, public spaces and institutions are in the process of reckoning with the legacy of the country's past and examining monuments, statues and names with an eye toward the future. As we are learning, history isn't static and the meanings these monuments carry can change. Over the past decade, students, faculty and staff from this university have been deeply involved in the process of reconciling Egerton Ryerson's connection to residential schools.
After the murder of George Floyd in May 2020, a worldwide anti-racism movement reached a crescendo and had sports teams, institutions and even consumer products taking a deeper look at whether their names have stood the test of time.
In September 2020, university President Mohamed Lachemi established the Standing Strong Task Force to formally conduct the necessary research around Egerton Ryerson's legacy and provide recommendations on a path forward, including whether his statue should remain on campus and if the university should change its name.
Once the university accepted the task force's recommendations, one of which was to change the institution's name, the university faced the challenge of finding a new name that reduces harm for community members and better reflects its values. 
Though other institutions have addressed the names of individual buildings or schools—Queen's University removed John A. Macdonald's name from their law school building and Carleton University decided to change the name of Robertson Hall—we are the first university to undertake a full-scale name change in this context.
A different world
On April 26, 2022, after unanimous approval from the Board of Governors, the university announced its official transition to the new name: Toronto Metropolitan University. 
President Lachemi explained the rationale for the new name: "Toronto Metropolitan University embodies so many things about our university, our community, our students, faculty, staff and alumni. Located in the heart of our country's biggest and most diverse city —we represent all that it is to be metropolitan.
"We are a gathering place for people from all over the world, from all walks of life, with broad and diverse perspectives, lived experiences and aspirations. Our university is where it all happens—our energy, creativity, innovation and commitment to welcoming and accepting all who come here is what makes us who we are."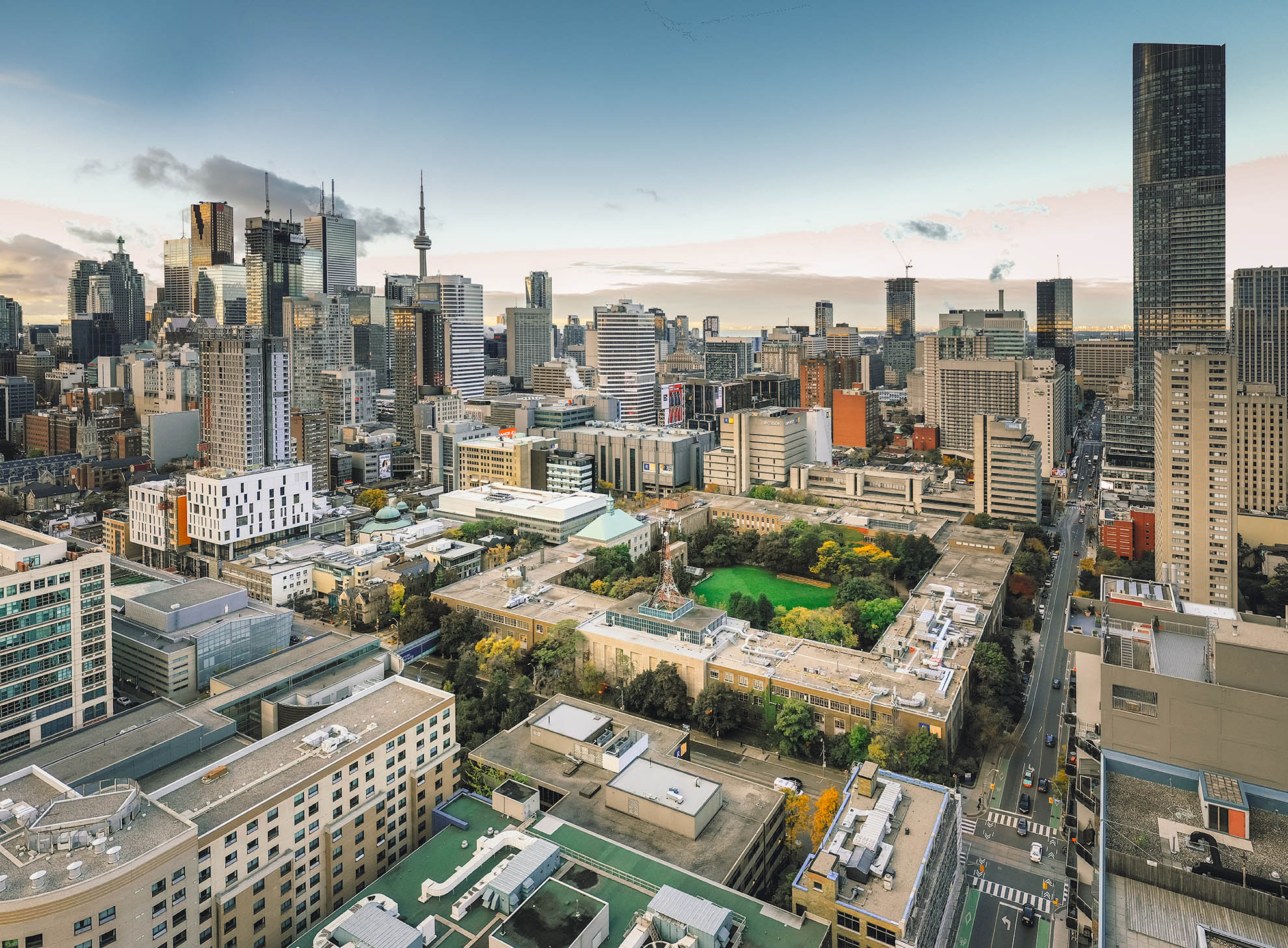 "Our university is where it all happens—our energy, creativity, innovation and commitment to welcoming and accepting all who come here is what makes us who we are," says President Mohamed Lachemi. Photograph by Tom Ryaboi