In March, the Ontario government greenlit Toronto Metropolitan University's new medical school. To be located in Brampton, a diverse and underserved area, the school will enrol 80 undergraduate and 95 postgraduate students beginning in the fall of 2025.
The teaching will emphasize the importance of diversity in health-care and the key role that community, culture and life experience play in shaping physical and mental health.
A community-based approach is already ingrained in the university's health-care programs, including its Midwifery, Psychology and Nursing programs, and the coming School of Medicine will augment this. 
Read on to learn about how these programs both educate health providers to understand the role of community, and how they advance care by working collaboratively with other community-based providers.
Connecting Communities
The Midwifery Education Program helps practitioners build a caring community of clients and health-care providers
Laura Solis knew she wanted to be a midwife after moving to Toronto from Mexico and experiencing the supportive care of midwives through her own pregnancies. "Having a baby in a different country can be intimidating and isolating. When I didn't have my community, parents or aunties to support me, midwifery filled the gap," says Solis, who has two children.
Solis chose Toronto Metropolitan University's Midwifery Education Program (MEP) so she could work downtown with newcomers, especially Spanish-speaking people. "The MEP works to create an environment that is welcoming, safe, accessible and inclusive, with many opportunities for dialogue and self-reflection," she says. It also helped her to find Spanish-speaking midwives for one of her placements.
Through the program, Solis pursued a range of other placements that taught her the value of working in partnership with health specialists from obstetricians to lactation consultants to social workers.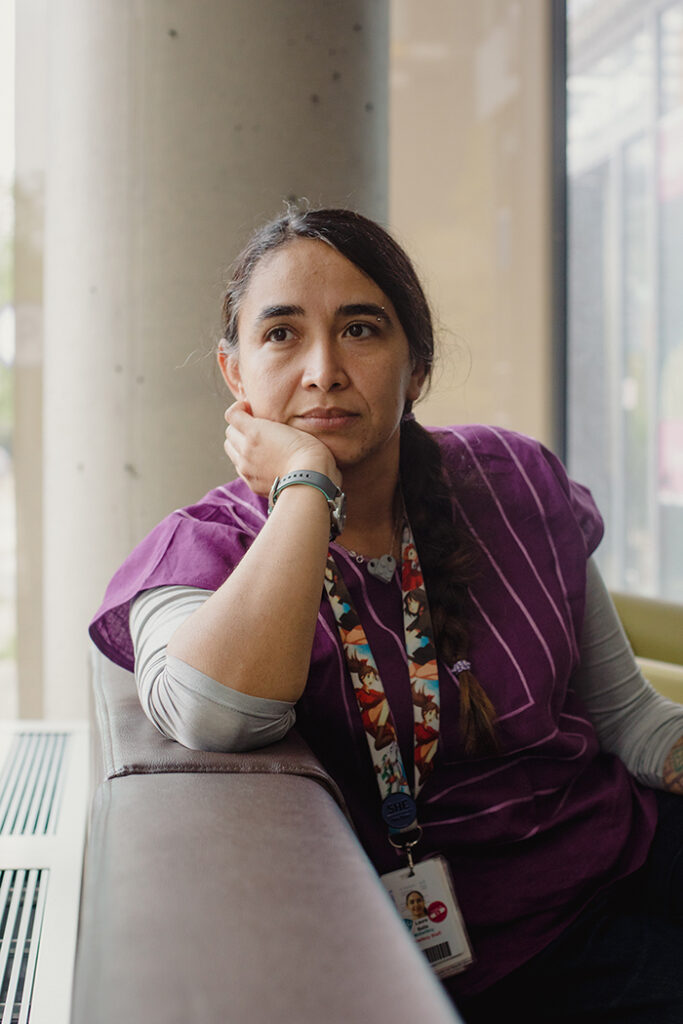 Midwife Laura Solis. Photograph by Chloë Ellingson
"The faculty know how important it is to build strong inter-professional relationships and how to hone collaboration and communication skills."
Solis now works as a midwife in Toronto, serving primarily Spanish-speaking and uninsured clients. She not only monitors their pregnancies and counsels them on their health-care options in their first language, but she also helps her clients adjust to life in Canada by sharing information about various community programs and answering their questions about how to navigate daily life in the city.
By offering group prenatal classes in Spanish, she helps clients combat feelings of isolation and vulnerability that can crop up as a newcomer. "I introduce a group of people to those in similar situations and connect them so they can support each other."
For Solis, the work is about more than giving back to the Spanish-speaking community that supported her as a newcomer—it's also reaffirming for her. 
"Working with my community helps me feel connected with my country, with my people, with my beliefs and with my values," she says. "It's a win-win situation where I feel I can help my community and they fill my heart." says Solis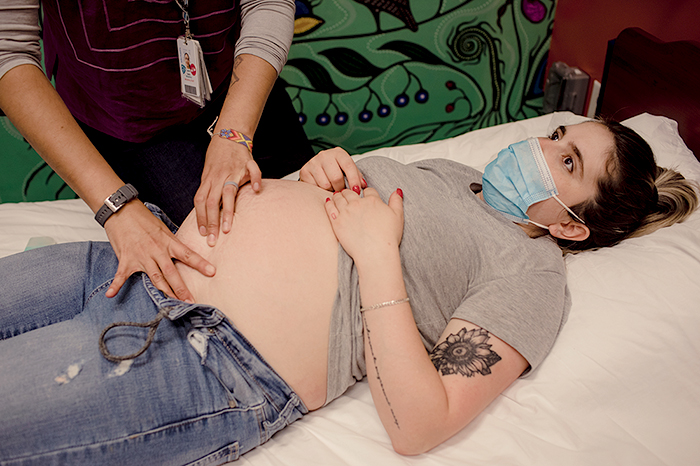 Client Vianey De La Torre is having her second baby under Solis's care. Photograph by Chloë Ellingson