Nina-Marie Lister is a professor in the School of Urban and Regional Planning at TMU who explores the relationship between landscape infrastructure, biodiversity and how ecological design can lead to positive health and well-being. At TMU, she leads the Ecological Design Lab which helps bridge the gap between research and decision-making among researchers, students and design professionals.
We caught up with Lister to learn more about her work at TMU and beyond.
You collaborated with the National Wildlife Federation to launch the Wildlife Crossing Fund – a campaign to build wildlife crossings across California and the United States. How were you involved and why is this campaign so important?
Established through my lab's SSHRC partnership grant, I partner with ARC – Animal Road Crossing – which is an interdisciplinary partnership working to facilitate new thinking, methods, materials and solutions for wildlife crossing structures. Animal road crossings are green infrastructures – designed overpasses, underpasses, even tree canopy connections that reconnect habitats that have been severed by roads and provide safe passage for wildlife and humans across and on roads. 
We were asked to advise the National Wildlife Fund on the design for the world's largest super-crossing in Los Angeles to ensure the safe passage of animals and humans over California's busiest freeway.  With ARC, we've been named one of four partners of the fund that has set a fundraising goal of a half-a-billion dollars from private philanthropy to advance the building of these critical infrastructure projects – launching an extraordinary public-private partnership.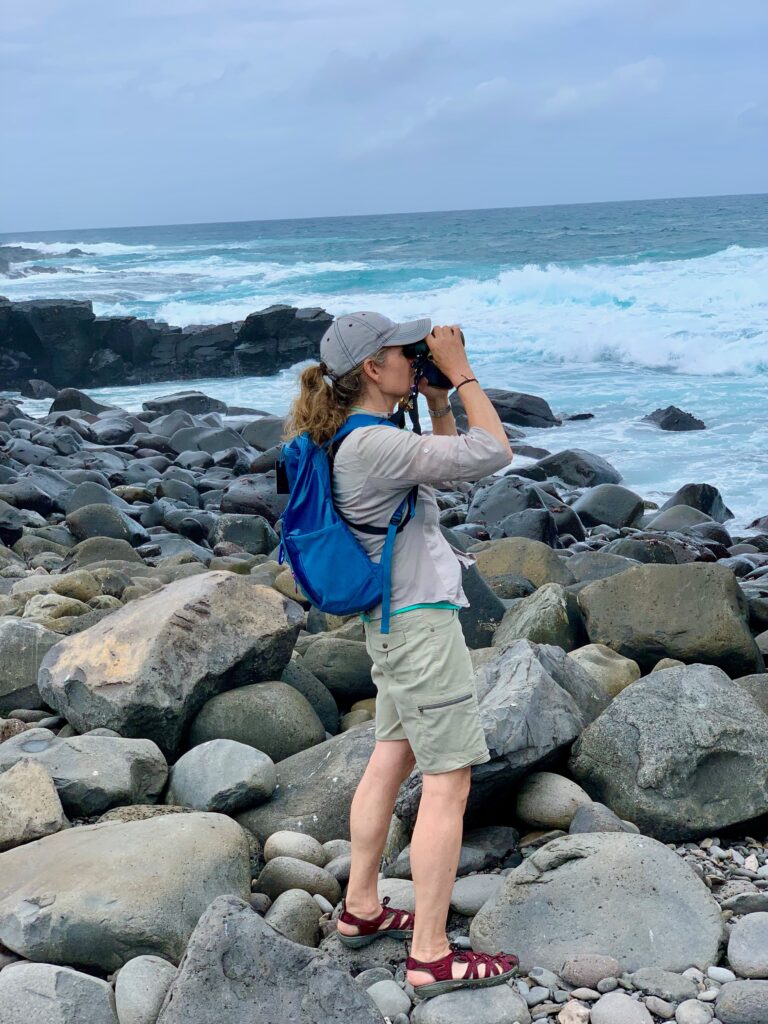 Lister says people are more inclined to support native species in their own yards or shared properties as climate change continues to be a concern.
Tell me about your Ecological Design Lab and what you hope to achieve.
Broadly, the lab connects people and nature in cities through designed infrastructures. Our work stimulates collaboration and narrows the gap between research, practice and decision-making by connecting researchers, students, municipal decision-makers and design professionals. In cities where nature grows more sparse, our work reconnects people to natural spaces through structural designs. This is a really important matter as green infrastructures provide climate resilience benefits, support for biodiversity (nature) as well as public health and personal wellness benefits. 
There's also your work at Harvard – you're teaching a seminar and a design studio called Wild Ways where you are reframing how we think about and relate to and exist with wildlife and nature. What do you teach in these courses?
Through the lens of climate change and biodiversity loss, we look at the changing ideas of nature on a rapidly urbanizing planet. Last year, my colleague Chris Reed and I worked in Los Angeles on landscape and urban design strategies that reconnect urban wildlife habitats while also providing social and neighbourhood connections. It's about learning to see how people and animals are divided by physical barriers like highways or by social, economic or political elements. You can see some of our students work here.
You talk about how there's a beautiful order in nature that emerges from disorder and the importance of looking at things from another perspective.  Can you elaborate on that?
In the Wild Ways studio, we looked at clusters of species in Los Angeles, in very different local neighbourhoods that have been affected by urbanization in different ways. I encourage my students to reconsider landscapes from the perspective of wild creatures who live and move among us, often hidden in plain sight. Through this we can develop more nuanced perspectives to think about how design choices influence not only wildlife but people and their relations to one another and to nature in these urban areas.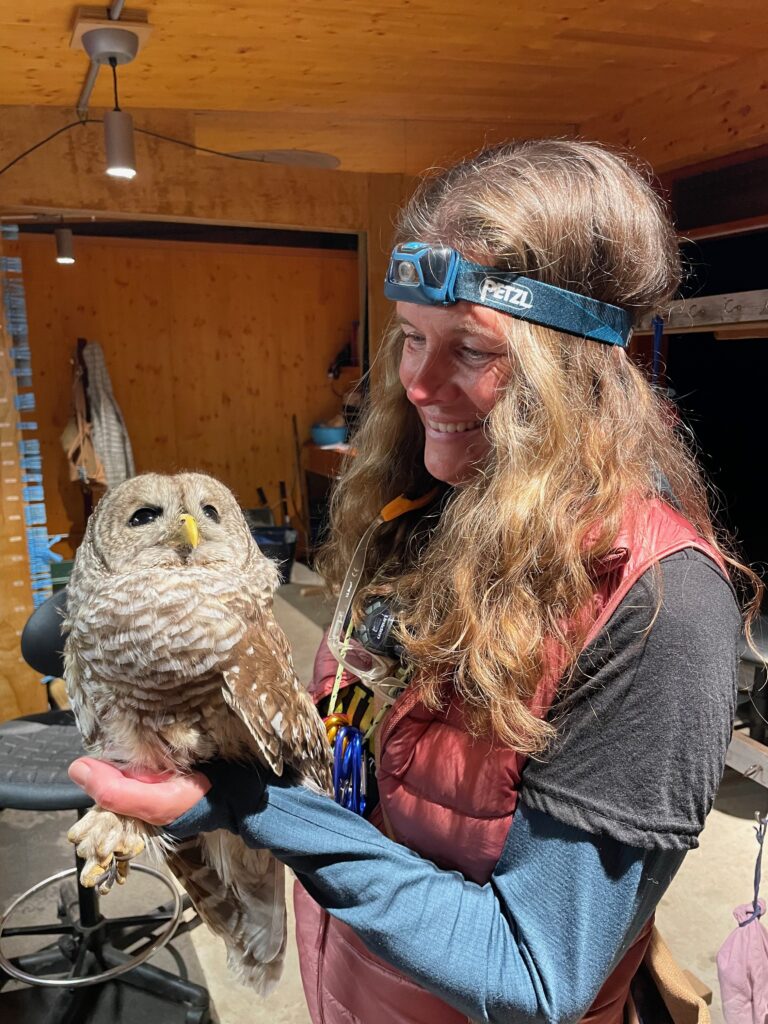 Lister with a Barred Owl at Prince Edward Point Bird Observatory during fall migration monitoring. Lister is a certified bird bander and all animals here are handled by trained researchers using ethical protocols under federal permits. Photo credit: Jess Daze
You've mentioned that over the past decade, the design world has been going away from things that are bespoke and expensive and towards design that has more beneficial social impact. Can you comment on this shift and how you've seen it happen?
There has been a change in attitude as the crises of climate change and biodiversity are understood to be intertwined with social equity. As that shift emerges, we recognize that biodiversity is fundamental to our well being and ultimately to our survival. For example, our food system depends on biodiversity which is tied to the way we relate to the world around us.
We're starting to see the various strategies to address the climate crisis and biodiversity on an individual level. We've seen people change the way they manage their yards and then over the last few years, we have developed bylaws that protect and support  biodiversity. These are getting more traction. There is a movement toward building for biodiversity and native species in one's own yard or shared property, as a response to climate change anxiety and the recognition that our health and wellness depend on connections to nature.
What's next for you and what new projects or initiatives do you have on the horizon?
The Wildlife Crossing project may be getting wilder! We're beginning the next iteration of the project internationally and we're really excited to connect with partners globally to build infrastructure for wildlife conservation. 
Fast Facts
Favourite place to go for a hike: Anywhere in Toronto's ravines, the Humber, Don or Rouge
Animal you'd most like to see in the wild: Still waiting to see Ontario's Cerulean Warbler and a polar bear (but not in the same place)!
Favourite movie: Local Hero
Related stories: