If you're watching HBO or enjoying theatre performances in Ontario, there's a good chance you've heard the work of Debashis Sinha.
A professor in Performance Production/Professional Music at TMU's School of Performance in The Creative School, Sinha has made his mark on the sound design and music production of numerous theatrical shows on venerable stages such as the Stratford Festival and in the popular HBO show Station Eleven.
For his theatre work, he's won numerous Dora Awards (which are presented by the Toronto Alliance for the Performing Arts), including one just last year for Outstanding Achievement in Design for the sound design he created for Tapestry Opera's R.U.R. A Torrent of Light. 
"I find the process of working in theatre very fascinating," says Sinha. The sound designer, he says, is often the person who is concerned with the sound element of the storytelling process, which involves having conversations with all parties about what each scene calls for. No designer makes decisions by themselves.
The 2023 season at Stratford Festival will be his ninth, and he's working on the sound design and music for the shows Women of the Fur Trade, Casey and Diana and sound design for Wedding Band. Previously, he's been the sound designer and composer for works at Soulpepper Theatre Company, Canadian Stage, Why Not Theatre and many others.
Providing the ambient sound and music for theatre performances also gave him the opportunity to be part of a wider community of artists around the country "who had a real love for sound design, those who provide textural sounds to projects they're working on," he says.
A more out-of-left-field gig for Sinha came up when his friend and film producer Jeremy Podeswa called him a few years ago and asked him if he would like to bring his musical skills to a mini-series he was helping get off the ground called Station Eleven, filming in Ontario and based on the book by Canadian graphic novelist Emily St. John Mandel.
"It's all about making the music look convincing on camera," he says, "and that meant sitting in on and helping to run a few production meetings, which was something I didn't expect."
He became the music coordinator, taking responsibility for the show's Travelling Symphony, a small group of actors and musicians that the main character joins. This involved solving the various technical challenges to help the Symphony seem "real" on camera, like working with the show composer Dan Romer to make sure the Symphony was playing along to the right music cues during filming. And, as a multi-instrumentalist, Sinha could assist an actor who needed to play the ukulele in a few scenes, including connecting them with an instructor for lessons.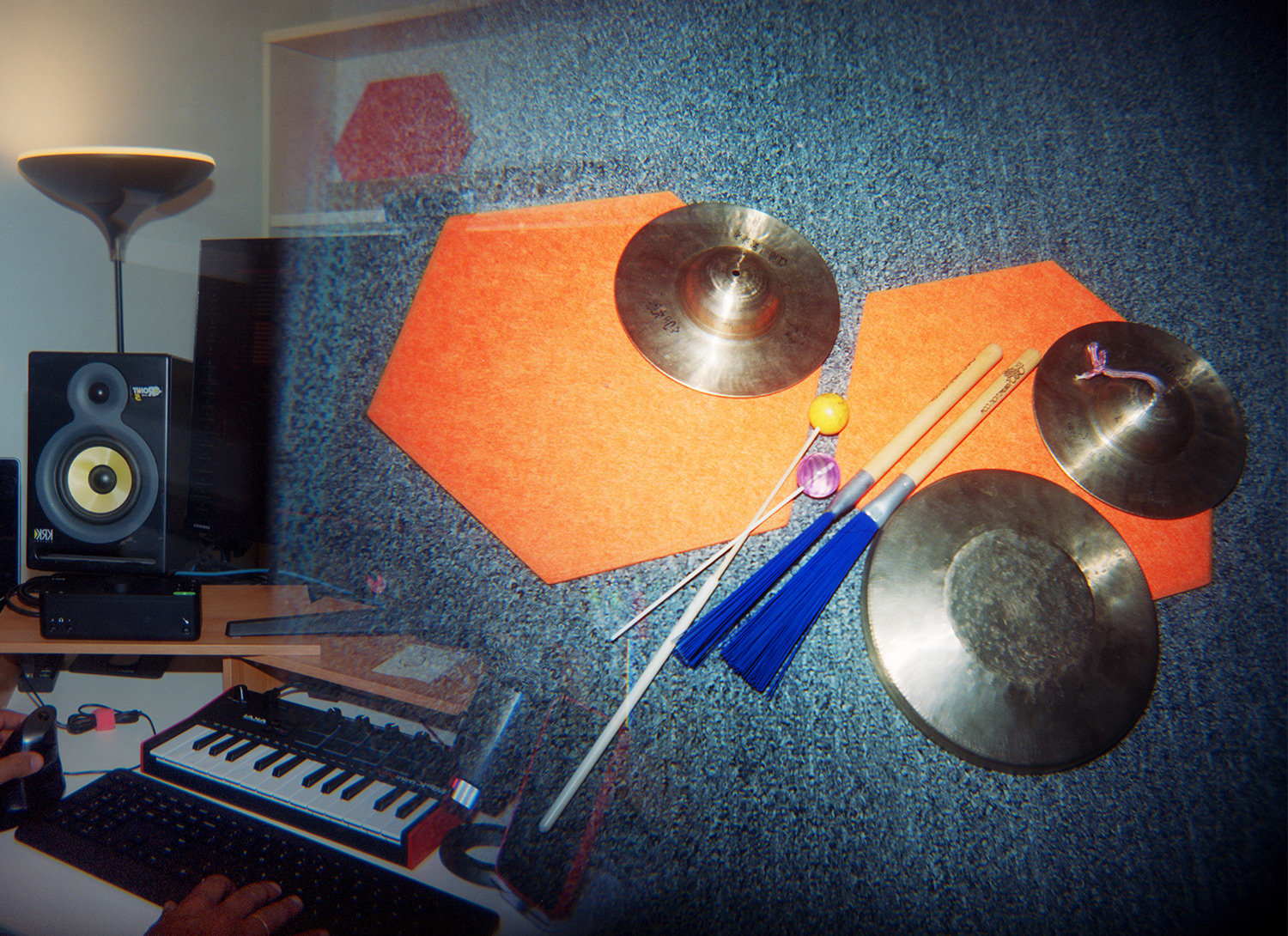 Creating works with AI, video and sound art blend Sinha's passion for leveraging technology and mixing various musical elements in the course of telling stories.