Migration has been in the news cycle in a big way throughout the last year. Our news feeds have been filled with images of millions of people on the move because of increased or ongoing national and global conflict (in the case of Afghanistan, Haiti and Ukraine), climate-related migration (the flooding in Pakistan which displaced upwards of 33 million people), or the need to find temporary work abroad to support families back home (as in the case of agricultural workers in Canada, for instance).
Even when the COVID-19 pandemic pumped the brakes on migration for many, 2020 still saw 281 million people leaving their countries, representing 3.6 per cent of the world's population. And as conflict, climate-related crises and economic inequality surge and threaten people's ways of life, Anna Triandafyllidou, Canada Excellence Research Chair (CERC) in Migration and Integration, and her team at Toronto Metropolitan University are looking at the issue of migration from every angle.
Since Triandafyllidou joined the Faculty of Arts in 2019, she and her growing international network of scholars have been researching migration and post-migration processes, forced and voluntary mobility, internal and international migration, and the role of countries of origin and transit.
Their work is helping to establish TMU as a globally recognized leader in migration, integration, refugee and diaspora studies. The CERC in Migration and Integration is a $21-million, seven-year research program.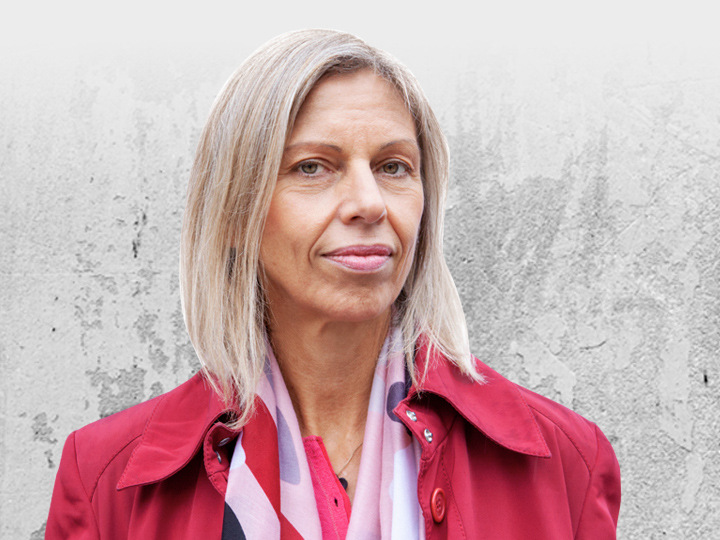 Anna Triandafyllidou in 2022. She joined TMU in 2019 as the Canada Excellence Research Chair (CERC) in Migration and Integration and with her team has been looking at the biggest challenges for migration networks around the globe.